With the emergence of more variants of the Corona virus that are recognized and transmitted, which are known to be more contagious and severe, the Corona virus has been known to prefer entering the body through the nose. The vaccination campaign is in full swing all over the world.
Recently, the nasal corona vaccine got BBV154 from company Bharat Biotech India, has agreed to conduct the second phase of a clinical trial, according to a website report. healthsite"When we talk about intranasal vaccines, they have a unique way of stimulating mucosal immunity."
Since the nose is the route of entry for a virus, an intranasal vaccine could be a game-changer in reducing transmission and spread of the disease," says Dr. Charu Dutt Arora, Principal Consultant for Home Care Services at Asian Institute of Medical Sciences, Faridabad.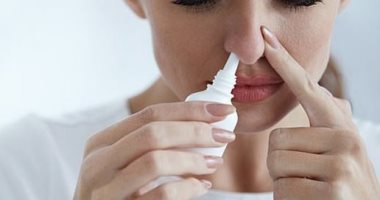 How are nasal vaccines different from regular vaccines?

The intramuscular (administered into the muscle) vaccine is rapidly absorbed into the blood and provides a mediated immune response IgGOn the other hand, nasal vaccines are given intranasally, protecting the lining of the nose, throat and pharynx and reducing transmission, but there are studies that support that intranasal vaccines are short-lived and can It fades faster than regular vaccines.
Research is taking place all over the world on the combination of the two methods (intramuscular and intranasal) of vaccination to obtain the best results, and the trials in India are one of their kind in the world. COVAXIN Manufactured in Bharat Biotech This shot was prepared using chimpanzee adenovirus vector technology developed by a Hyderabad-based company along with researchers from Washington University School of Medicine in St. Louis, USA.