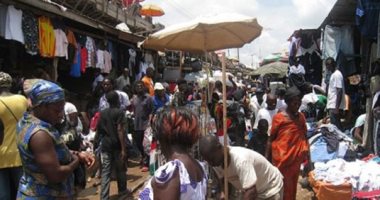 A Western report warned of a strong resurgence of the terrorist organization ISIS in Africa, indicating that the idle cells that were spread inside Africa were able to carry out many terrorist operations in the past few months.
The report, which was published by the "Prosecution" website, said that many were hoping that ISIS would not be able to attack innocent civilians after it lost control of the so-called caliphate in Iraq and Syria in late 2017, but this proved to be a short-lived dream, as the organization established Quickly transferring its operations and funds to smaller subsidiary groups that have been operating for several years. Groups in the Philippines and Libya have already launched limited attacks against civilians.
According to the "Prosecution" website, since the fall of the final strongholds in the Middle East, ISIS has witnessed a revival through its network distributed throughout Africa, with cells that have been dormant in Nigeria, Mali and the Democratic Republic of the Congo all growing in strength and ability. Africa affiliated with ISIS is the most powerful and active members of the organization today, as their work is located in northern Nigeria, after their separation from Boko Haram, and they managed to cause mass destruction in most parts of Nigeria and parts of Niger, Chad and Cameroon.
ISIS Province in Central Africa is a growing cell based in the Democratic Republic of the Congo. It is not clear when the group first formed in the region, but it is believed to have merged from two separate jihadist groups, the Allied Democratic Forces (ADF) outside the Democratic Republic of the Congo and the youth from Mozambique.
Since their first allegations of attacks in 2019, they have displaced tens of thousands of people in northern Mozambique and killed hundreds in the eastern Democratic Republic of the Congo.
As these groups and others continue to operate in Africa, it is hard to believe that ISIS is completely defeated anytime soon, and as these groups grow, individuals across Africa will be more vulnerable to persecution and suffering at the hands of these violent organizations.