Most large whales migrate at fixed dates each year, but migration patterns vary from one species to another and also within and between clans. November, there are a lot of sightings of whales approaching the coasts.
In the whale migration season in Argentina, whales approach the beaches and some residents may share exotic and fun moments. These amazing animals#Russia #Russia Today #News #photo #Video #whales pic.twitter.com/ES8m0sUO2Y

— RTARABIC (@RTarabic) September 2, 2021
During the current migration season, aerial footage showed a pleasant and terrifying scene at the same time for the whale migration season in Argentina, as whales approached the beaches to share with some residents their fun and strange moments, and the camera filmed from a distance one of the huge whales pushing a boat on which a citizen was playing as if he was petting him, in Scenes carried by the network "Russia Today".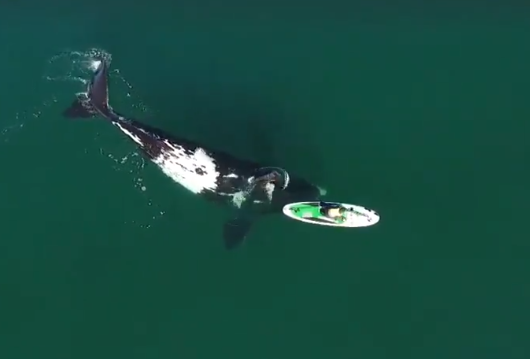 The whale approaches the boat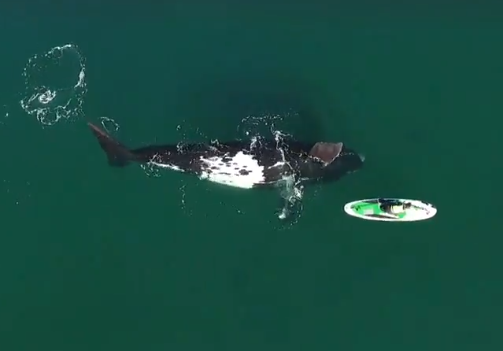 Remote shots of the whale near the boat
In a similar scene, the passengers of a ship were shocked by seeing a giant whale that appeared from the bottom of the ocean to the surface of the water, approaching the edge of the ship greatly, to a terrifying degree as if it was a movie scene, and a cruise team in Australia filmed this amazing scene of the moments of the giant humpback whale approaching their ship while they were sailing through the water regional for Australia.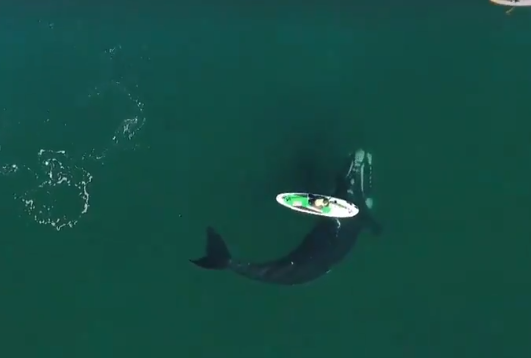 whale under the boat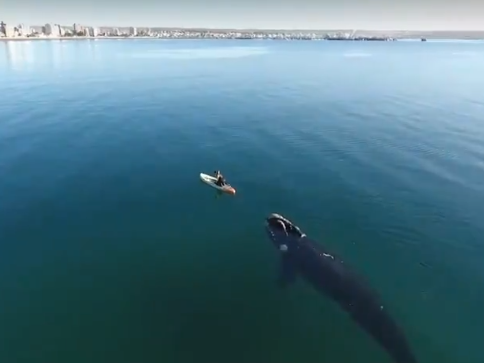 The whale follows the boat
For its part, the official page of the Australian Department of Tourism, through its account on the "Instagram" website, published a video clip of scenes documented by travelers on the cruise, which are very amazing moments described as a "friendly meeting" between them and the huge sea creature, where the whale appeared on the surface of the water and approached dramatically from the ship and then sinks back to the ocean floor.