The American police announced the discovery of a girl from Florida who was kidnapped from her mother when she was six years old, and after the disappearance of 14 years, she was able through social media to reach her mother, after the mother had put pictures of her missing daughter on social media to help find her, and the girl, Jacqueline Hernandez, disappeared. , in 2007
According to the Claremont Police Department, the girl called mother Angelica Fences Salgado and told her that she was her kidnapped daughter and that she was in Mexico and wanted to meet her at the Texas border on September 10, according to the British newspaper The Independent.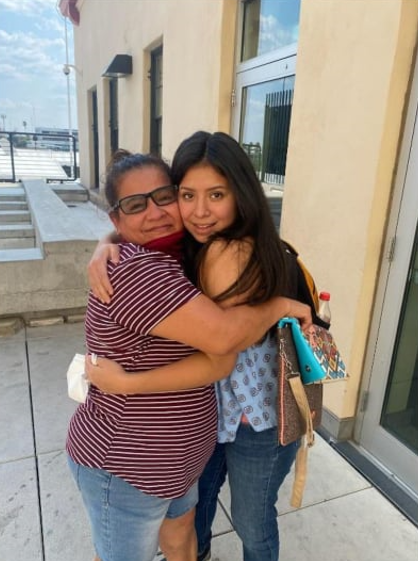 The girl hugs her mother
The woman arranged the meeting and was then intercepted by authorities at the border entry point in Laredo, Texas, where officials sought to confirm whether Jacqueline Hernandez was indeed the missing girl.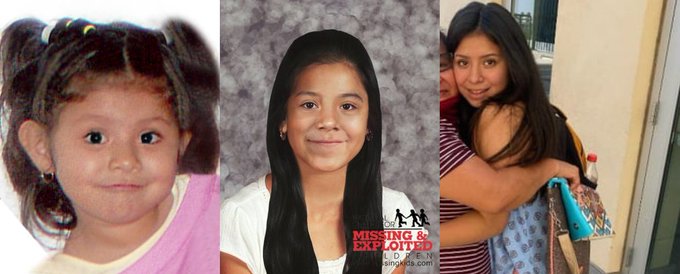 The girl is in her childhood and now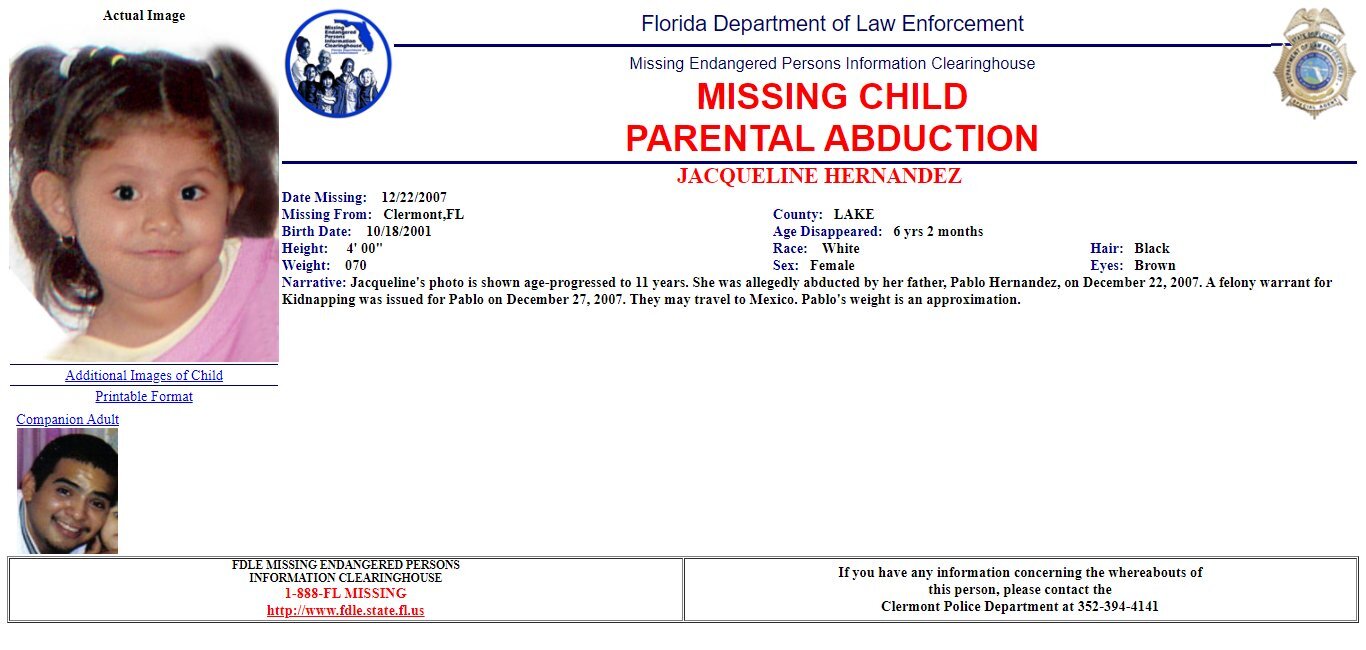 search note
"Based on documents provided to agencies by the Angelica and Claremont Police Department, they have determined that the female is indeed Jacqueline Hernandez who was kidnapped from her mother in 2007," the police report said, "and Jacqueline has been successfully reunited with her mother."
The US police later released a photo of the two embracing, and Vince Salgado told CNN Fox News Spending so much time without her daughter used to be tough, but her house is now filled with streamers and balloons celebrating her comeback. Ms. Hernandez told the channel that she had a good childhood but had always missed her mother.
Surprisingly, the investigations proved that Hernandez was "kidnapped by her father, Pablo Hernandez" and a search warrant was issued against him, but he escaped with the girl to Mexico.