Jonathan Jones discovered he had a cancerous brain tumor when he was 17 years old, and he is now 32 years old and during the past years he underwent 170 sessions of chemotherapy and doctors told him as a teen that he might never have children due to the effects of radiation and chemotherapy, so he resorted to To freeze his sperm in adolescence, but he recently had his first child naturally, which he named " JJ According to the British newspaper "Metro" website.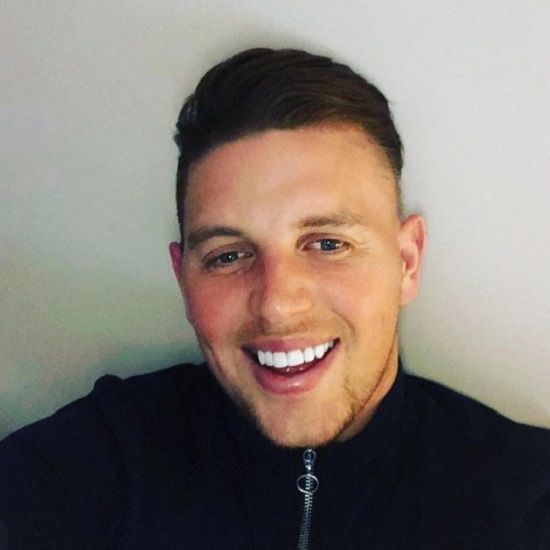 Jonathan
Jonathan said: "I've always wanted to be a father, but I didn't think I'd ever have a baby because I've had over 170 sessions of chemotherapy..and my baby."JJ "It is a miracle because he was born naturally, even though we were looking for an IVF procedure. I truly believe my story will inspire others to stay strong and optimistic."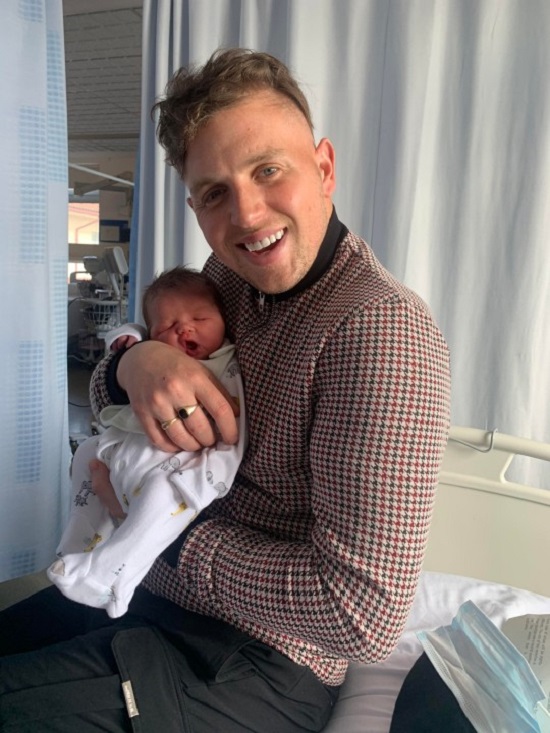 Jonathan holding his baby
Jonathan believes that brain tumor may have changed his personality even at the age of five or six years of school, as he was expelled from five schools and began to get into trouble with the police as a teenager, but his friends and family didn't know that a deadly brain tumor was taking over. On Jonathan's left temporal lobe – the part of the brain responsible for behaviour.
Jonathan's mother, Alison Keane, 55, was convinced that there was something wrong with her son, so she took him to several doctors to diagnose his disease.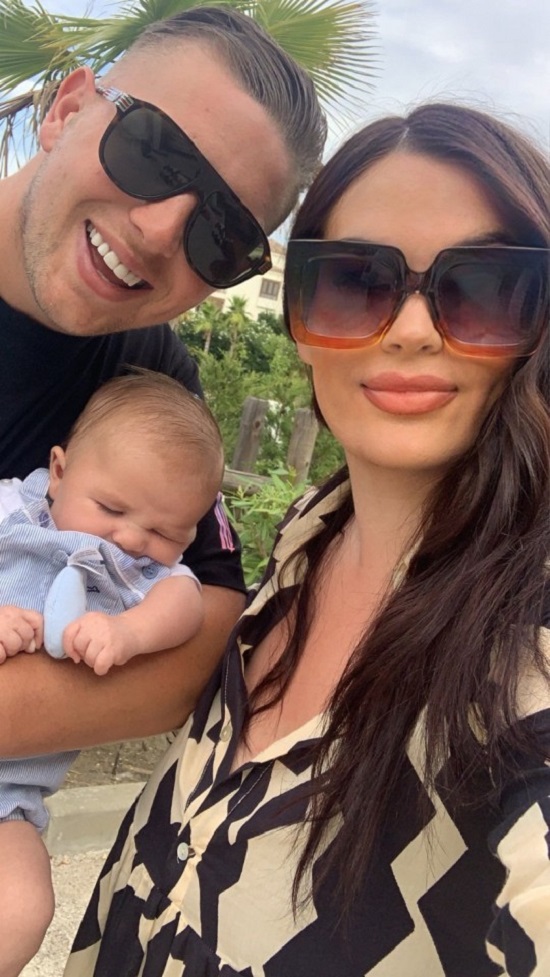 the couple
Jonathan's mother turned to the doctors at the end of July 2007 for a medical examination and demanded a brain scan, and within an hour he was diagnosed with a brain tumor the size of an orange.
Surgeons canceled other patients to operate on Jonathan at Coventry University Hospital, and Jonathan's mother told Jonathan that the success rate of the operation was 30%, and if the tumor was left in the brain for another two weeks, he would have died of it.
Seven hours after surgery, 98% of the tumor was removed and revealed to be carcinoid oligodendroglioma, and Jonathan received radiotherapy.
Doctors told him that he would need chemotherapy for the rest of his life, and he was taking chemotherapy drugs, and had treatment sessions four times a week, which would be extended to six times a week as he got older.
When he was diagnosed, Jonathan resorted to freezing sperm so that he could become a father in the future, because cancer treatment can completely stop sperm production and make him permanently infertile.
Jonathan married in his twenties ten years ago, but separated from his wife and then met his current partner, Danielle Taylor at a bar in Birmingham in 2019, and the two planned to get pregnant by doing IVF after consulting with their doctor, but they were surprised that the pregnancy occurred naturally after 6 months. .