Most people who have been exposed to the Corona virus suffer from lung problems, and they are unable to breathe normally, and this causes them to be exposed to many problems, most notably the inability to move, walk and lead a normal life.
The report, published on the website,hse"The symptoms associated with the effect of corona on the lung are coughing, difficulty breathing, severe convulsions, and inflammation of the nose and throat, and it may reach a lack of oxygen in the blood, so care must be taken to avoid this problem.
The report indicated that some cases infected with the coronavirus are exposed to the continuation of symptoms even after a final recovery, and this means that the lung has some problems as a result of infection with the virus and pneumonia, and therefore it must be cleaned through some tips, including:
Drinking hot drinks is one of the most prominent and important tricks that help greatly in cleaning the lung and reducing the chances of feeling any pain.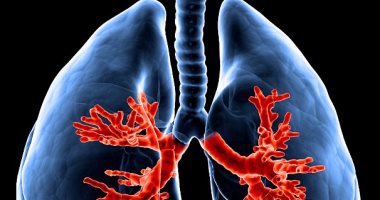 Drinking plenty of water is one of the tricks that contribute significantly to hydrating the body, and this reduces the chances of developing any health problems such as dehydration.
Practicing breathing exercises several times contributes to the expansion of the air passages in the lung.
Sleeping with your head held high is one of the good tricks for people who have health problems after recovering from Corona.