The South African team, led by Percy Tau, a newcomer to Al-Ahly club, begins its World Cup qualifiers campaign, when it hosts Zimbabwe at 3:00 pm today (Friday) at the National Stadium in Harare.
The task will not be easy for the two teams today, in light of the desire of each team to resolve the match points, until the journey begins strongly in search of qualification to the final stage of qualifying for the World Cup.
Percy Tau is expected to start today with the boys in his first official appearance after signing to Al-Ahly during the current summer transfer period.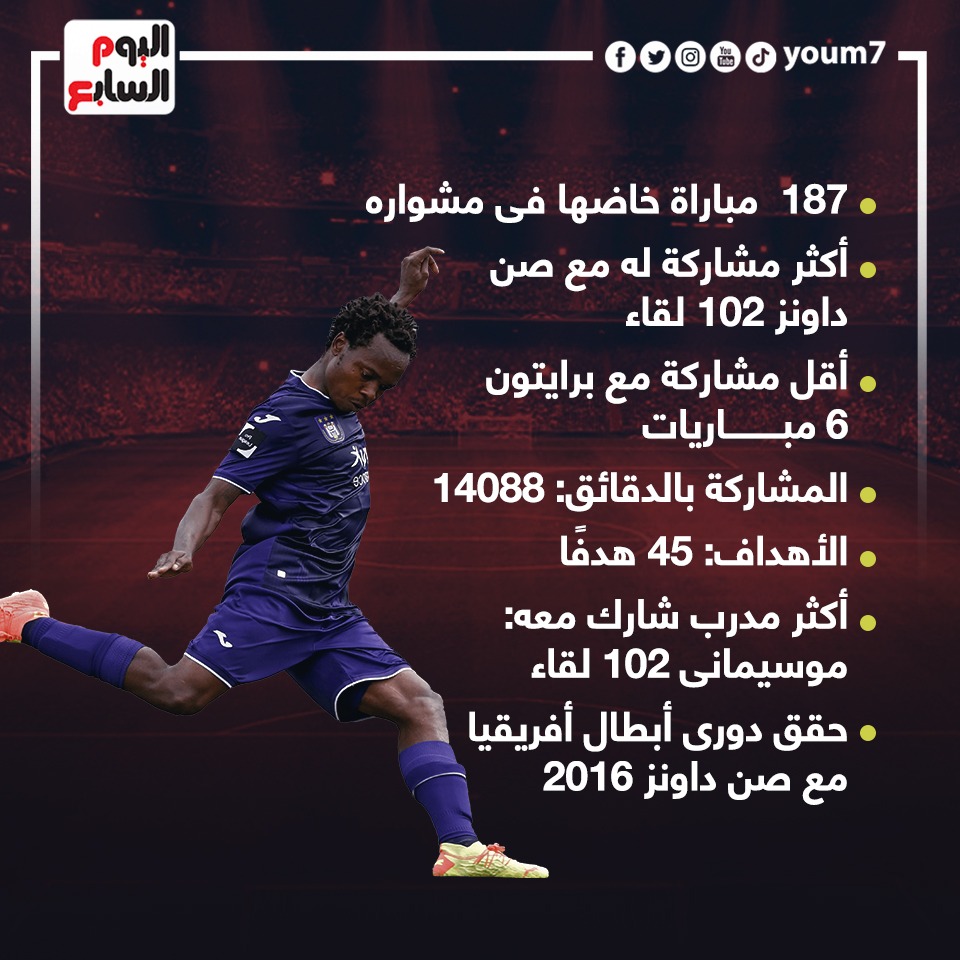 Percy Tao
South Africa is in Group G, along with Zimbabwe, Ghana and Ethiopia, and the winners of the group qualify for the final qualifiers for the 2022 World Cup.
Percy Tau has a huge record of achievements and special numbers with the clubs he played for during his trip, whether in South Africa or professionally, in addition to his constant brilliance with his country.
Percy Tao
Al-Ahly contracted with South African Percy Tau from Brighton, England, in exchange for a payment of 1.8 million euros, in addition to what the player will receive at a value of 1.1 million dollars.
Also waiting for the Mozambican Al-Ahly's newcomer Luis Michisoni also led his country against Cote d'Ivoire at 3:00 p.m. today (Friday), at Stade de Zembeto, as part of the first round of African qualifiers for the 2022 World Cup in Qatar.
Today, several important matches are also being held in the African qualifiers for the World Cup, especially when host Tunisia, its counterpart, Equatorial Guinea, at nine in the evening, at Hamadi Al-Akrabi Stadium, "Rades", in the first round of Group A matches.
The first group also includes Zambia and Mauritania, and they meet at the latter's stadium at six in the evening, as well as Nigeria and Liberia at six in the evening, and Cameroon against Malawi and Ghana against Ethiopia at nine in the evening.