On Thursday, Egypt witnessed an impressive event, the opening of the Rams Road in Luxor Governorate, and it is known that there are many archaeological tourist sites in Egypt, which are considered one of the important sources of attraction for tourism in Egypt. She said that it is necessary for us to know these rules because it reflects a positive image among the tourists and gives a double sense of sophistication in behavior.
Not laughing out loud
It is important not to speak or laugh out loud in order not to disturb the attendees, especially since many archaeological sites such as Rams Road require calm so that the visitor can view the archaeological sites without being distracted.
Not eating in it:
It is etiquette not to bring food to archaeological places before checking if it is allowed or forbidden, and if the places allow eating, we must make sure that the food is wrapped, light and smells less, and food waste is not thrown on the ground.
Respecting the privacy of others:
It is important to respect the privacy of others, especially foreign tourists, not to photograph them without their prior permission.
Do not tamper with the contents of the place:
It is never permissible to dig on archaeological columns under the pretext of writing a name or a date to commemorate it. It is not permissible to enter places that prevent citizens from entering in order to ensure the safety of your lives from any danger due to the antiquity of these monuments and not to scramble during the visit so as not to cause any inconvenience or cause the export of a negative image of ourselves And our country.
Wear appropriate clothing:
It is recommended to wear light-coloured, loose-fitting and harmonious cotton clothes, with light sports shoes and a large tote bag made of environmentally friendly materials, whether from wicker or cloth. Attention to elegance gives a positive image of the person and his country and also allows us to take elegant and elegant memorial photos while we are in archaeological sites. Especially non-detecting.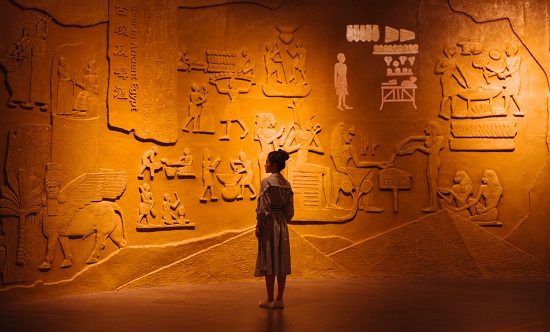 Tourist places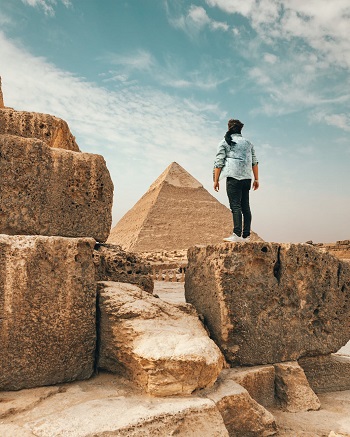 tourism