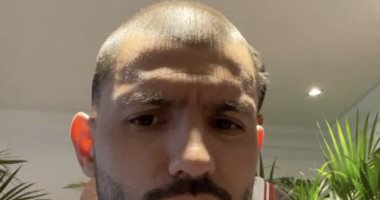 Barcelona striker Sergio Aguero has announced that he will be ready to play with Barca within two weeks from now, in light of the recovery phase he is going through at the present time.
Sergio Aguero has been suffering from a hamstring injury in his right calf, since joining Barcelona training, and has been out of action since August.
"I will be ready in two weeks to play," the player said in a live broadcast on his account on the "Instagram" website, while answering one of the followers' questions.
Aguero, who appeared in a new look by shaving his hair, added: "I'm very good, I'm making great progress. I will definitely work next week, I came well, we are progressing very well."
And press reports had talked about the chances of Aguero participating in the Spanish Clasico against his rival Real Madrid, who is scheduled for October 24 in the Spanish Premier League.
Barcelona had officially announced at the end of last May the signing of Argentine Sergio Aguero, the former Manchester City striker, on a free transfer deal.
The Spanish newspaper, Mundo Deportivo, said that if the development continues on its normal course, Aguero could participate for the first time with Barcelona in the group training after at least two weeks, before playing his first match with Barcelona to confirm his absence from the Clasico scheduled for October 24 at the Camp Nou stadium. .