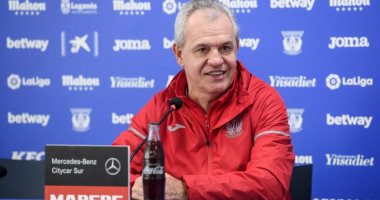 "This semi-final says that we played the best game since my arrival," said Aguirre, who took over the training of Monterrey last January, after the match that was held at the ancient "Azteca" stadium in the Mexican capital on Thursday evening, local time, and ended with Monterrey winning 1-4 to decide his qualification for the final. After he had also won the first leg match without a response.
Aguirre highlighted that the secret of his team's superiority in the match was "perseverance" throughout the 90 minutes. I have always criticized our irregular performance, but today we were not, and this was the secret.
Despite the victory, Aguirre stressed the need to remain calm because the ultimate goal of winning the title has not yet been achieved, we have not done anything yet. Match left. We have to be careful."
Monterrey will face Club America in the final, which in the semi-finals eliminated the Philadelphia Union, with a total result of 4-0 in the two legs of the first leg.
Monterrey qualified for the CONCACAF final four times in his career and won the title four times.