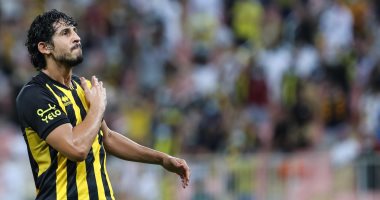 The Asian Football Confederation announced this evening, Monday, that the Egyptian international Ahmed Hegazy, player of the Jeddah Union, won the award for the best player in West Asia last August, surpassing many football stars in the region.
The AFC stated, on its official website, that Hegazy was chosen as the best of the month based on the votes of the fans, in which about 169,000 fans participated, as the Egyptian star received more than 81 thousand votes, with a rate of 48.32 percent of the participants.
In a public referendum, Hegazy surpassed Anderson Taliska, player of the Saudi Al-Nasr club, who received 45.03% of the votes of the participants, and the third Jordanian player, Mahmoud Zatara, player of Al-Wehdat club.
The AFC praised the level that Hegazy provided with the Saudi team in the recent period, saying: "The tasks of the player Ahmed Hegazy are not limited to the defensive tasks in his team, the Saudi Federation, because visiting the opponents' net has become a natural thing for the Egyptian star, who is considered one of the main pillars in his team, as he scored two goals. In the first three rounds of the league competition, in which his team occupies fourth place with 6 points.
In the monthly referendum, the AFC relies on opening the door to voting for the masses to choose the best player in the West Asian region for that month based on many criteria, the most important of which is the player's role in influencing the results of his team by scoring and making goals, the team's ranking in terms of competition, in addition to the importance of The matches he played, and his role with his country in international matches, if any.
The Egyptian international defender Ahmed Hegazy, player of the Al-Ittihad team, was crowned the best player in the Mohammed bin Salman Cup competitions, "The Saudi Professional League" for the month of August for the current season 2021-2022, after his remarkable brilliance with the Brigadier General..