Serbian international Dusan Tadic, captain of Ajax Amsterdam, was crowned the best player in the match between his Dutch team and Besiktas in the group stage of the European Champions League, which ended with the victory of the mills with two goals without a response..
Ajax vs Besiktas
The UEFA Technical Committee awarded the best player award to the Ajax captain after the end of the match .
Ajax strengthened its lead in the third group, with a full score (6 points), after winning the first two matches, as Ajax Amsterdam of the Netherlands continued its strong start in the Champions League group stage with a second successive victory, this time at its home at the expense of Turkish Besiktas with two clean goals today, Tuesday. To temporarily take the lead in the third group.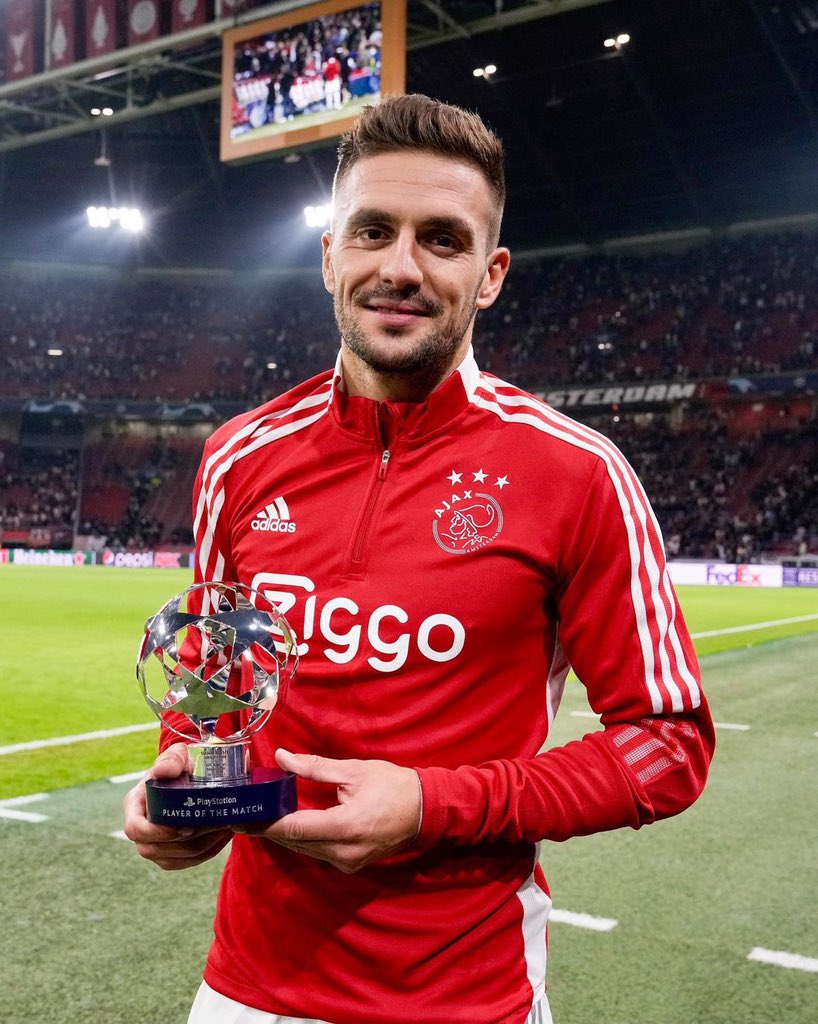 Tadic
Ajax vs Besiktas
Ajax, the Dutch champion, was satisfied with the two goals of the first half of the meeting, which was hosted by the Johan Cruyff Arena.
Dutch international winger Stephen Bergwis opened the scoring for the hosts in the 17th minute, before the young French star Sebastien Haller consolidated this progress with another goal in the 43rd minute, to raise his score in the tournament to 5 goals, as the top scorer in the tournament..
Ajax vs Besiktas
The 27-year-old entered the history of the "With Ears" Cup after becoming the first player to score 5 goals in his first two matches in the tournament..
Ajax with this result continues its victories in the group, after Sporting swept Lisbon at home in the last round with a score (1-5), to temporarily lead the group at the top of the group with the full score (6 points), waiting for a result in the match between Borussia Dortmund (3 points) and its guest Sporting Lisbon, Portugal.
Ajax vs Besiktas
On the other hand, the Turkish team suffered its second loss in a row to fall to the bottom of the group standings without any points.