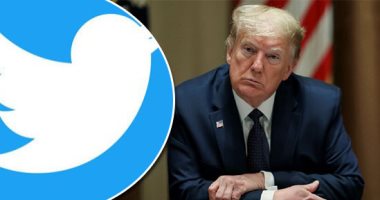 Al-Arabiya TV reported, in breaking news to it a short while ago, that Twitter's share today lost $ 5 billion of its market value after the account of the outgoing US President Donald Trump was suspended.
Earlier, Twitter-listed shares in Germany fell by 8% on Monday, on the first trading day after it permanently suspended the account of US President Donald Trump late last Friday, according to Reuters news agency..
The company said that the suspension of Trump's account, which has more than 88 million followers, was due to the risk of more violence, after the storming of the US Capitol building last Wednesday..