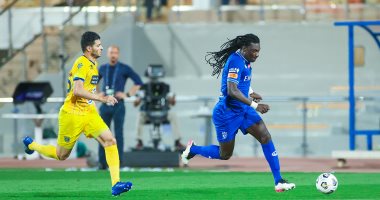 The draw for the quarter-finals of the 2021 AFC Champions League resulted in the Saudi Al Hilal team facing its Iranian counterpart Persepolis and Al Nasr against the Emirati Al Wahda, with the two winners meeting in the semi-finals.
The Saudi newspaper, "Al-Riyadia", said that the Jeonbuk team was drawn with the South Koreans' Ulsan, while South Korean Pohang faces its Japanese counterpart, Nagoya.
Riyadh will host the quarter-final and semi-final matches from October 16 to 19, according to the rally system, with the final match taking place on November 23, in the Saudi capital.
The contract of the four qualified teams from West Asia was completed, after Al Hilal was the first to qualify, then Persepolis of Iran, Al Nasr and Al Wahda, respectively, for 3 Arab teams to reserve their seats in this role from the Western region.
Al Hilal qualified after defeating its Iranian counterpart Istiklal with two goals without a response at Al Wasl Stadium, while Al Nasr qualified at the expense of the Iranian Traktor after beating it with the goal of Abu Bakr at Khalifa International Stadium in the Qatari capital Doha, and Persepolis of Iran qualified at the expense of Istiklal Dushanbe, Tajikistan, with a fatal goal in the 90th minute. , to maintain the fortunes of his country after the exit of his citizens at the hands of Al Hilal and Al Nasr, respectively, and Al Wahda was the fourth team after its compatriot Sharjah was eliminated by penalty kicks.