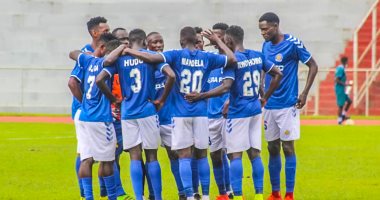 The Ugandan Resource Authority team qualified to face Al-Masry Al-Portsaidi in the 32nd round of the African Confederation Cup, after overcoming the obstacle of the Ethiopian coffee team in the 64th round of the current season.
The Resource Authorities team decided its qualification after the victory outside its stadium, and defeated the Ethiopian Al-Ben team by three goals to one, to qualify with a total of the two matches 5-1, after having previously won the first leg at its home 2-1.
The first leg will be held in Uganda on 15, 16 and 17 October, while the return match will be held in Egypt on 22, 23 and 24 October.
It is worth noting that Pyramids, another contender in the Confederation Cup, will face the Tanzanian Azam United team in the same role.
As for the African Champions League, Al-Ahly (the defending champion) will meet Gandarmé Nacional, the champion of Niger in the round of 32, while Zamalek will face its Kenyan counterpart Tusker in the same role.
Al-Masry Al-Port Said team qualified for the semi-finals of the Confederation Cup in 2018.