Al-Raed team topped the Saudi Professional League standings temporarily, after the exciting victory over its host Al-Taawon, with five goals against three, in the match that brought the two teams together, this Friday evening, at the King Abdullah Sports City Stadium, as part of the fifth round of the Prince Cup League. Mohammed bin Salman.
The first half ended with Al Raed advancing with a goal scored by Moroccan striker Karim Barkaoui in the 28th minute.
The excitement reached its climax in the second half, where Al-Taawoun scored 3 consecutive goals within 5 minutes, through Cameroonian striker Tawamba (two goals) in the 52nd and 54th minutes, and Luvanor de Sousa in the 57th minute.
Al-Raed responded by scoring 4 consecutive goals, through Raed Al-Ghamdi in the 64th minute, Mansour Al-Bishi in the 69th minute, Al-Barqawi again in the 71st minute, and Abdullah Al-Muqrin in the 88th minute.
With this result, Al-Raed's balance rises to 10 points to occupy the top of the standings, one point ahead of the Federation, which includes the Egyptian international Ahmed Hegazy, who will return to the top if victory over Al-Nasr tomorrow, while Al-Taawoun's balance stopped at only two points in the fifteenth and penultimate place.
In another match, Al Shabab continued its negative results, and tied with its host Damak 1-1, bringing Al Shabab's balance to 5 points in tenth place, and Damak in third place with 8 points.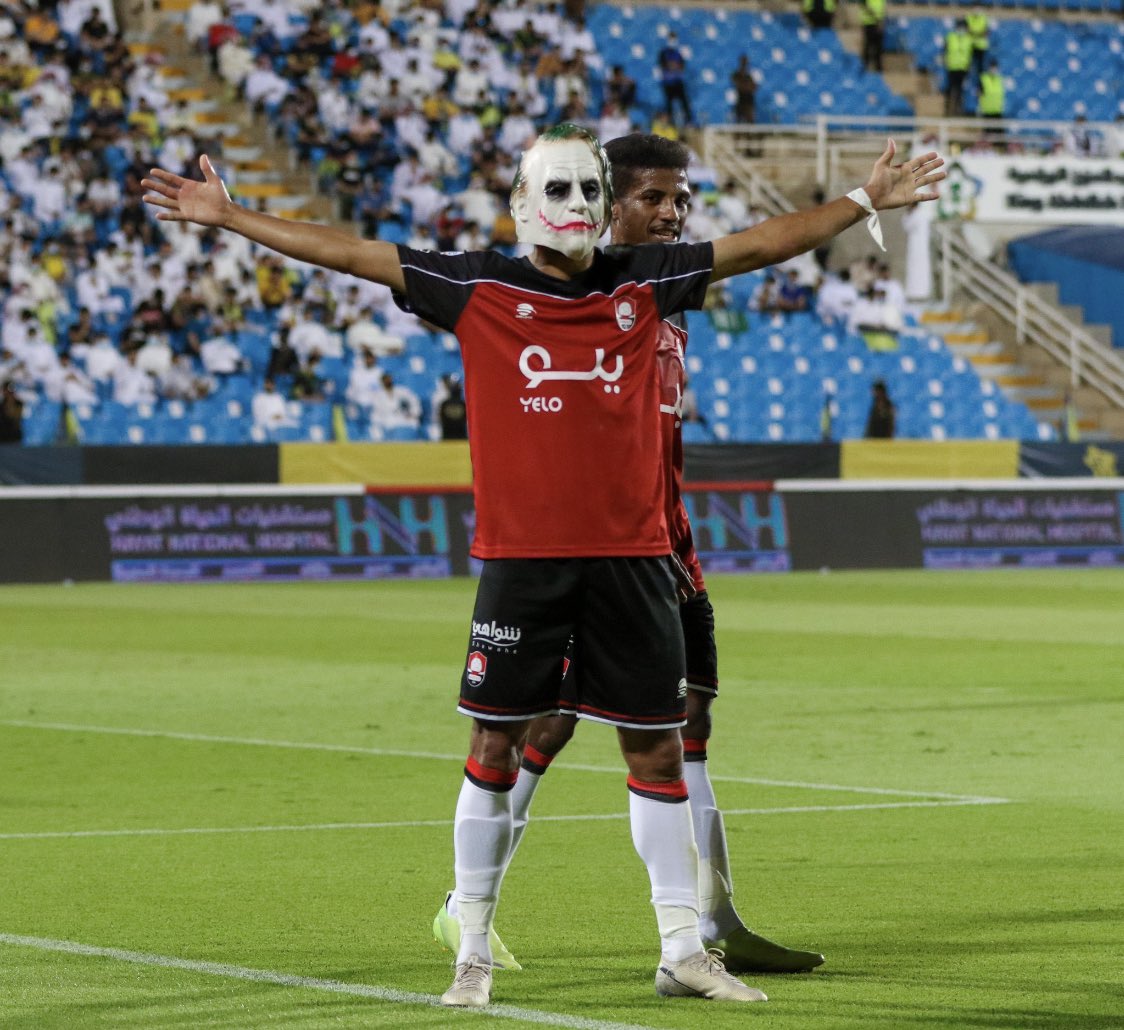 Collaboration against the major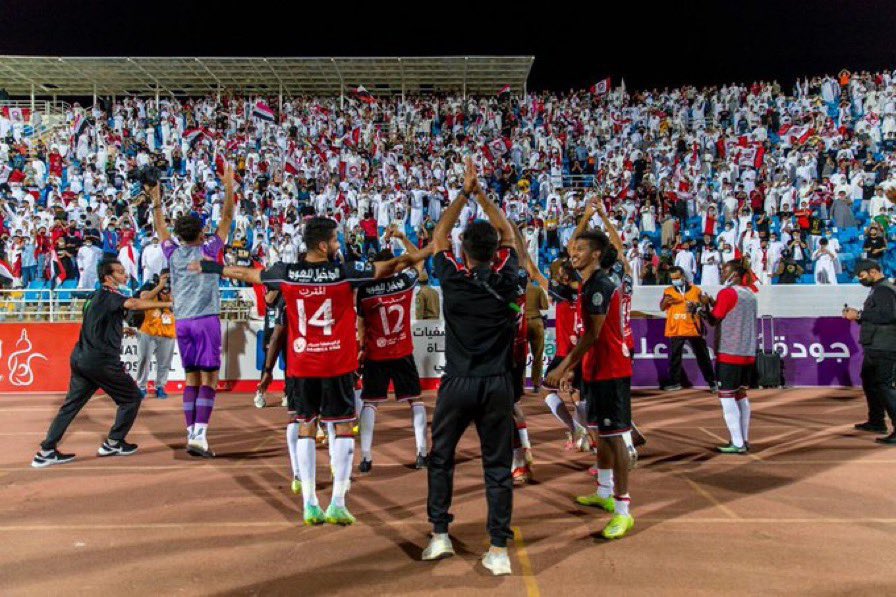 Collaboration against the major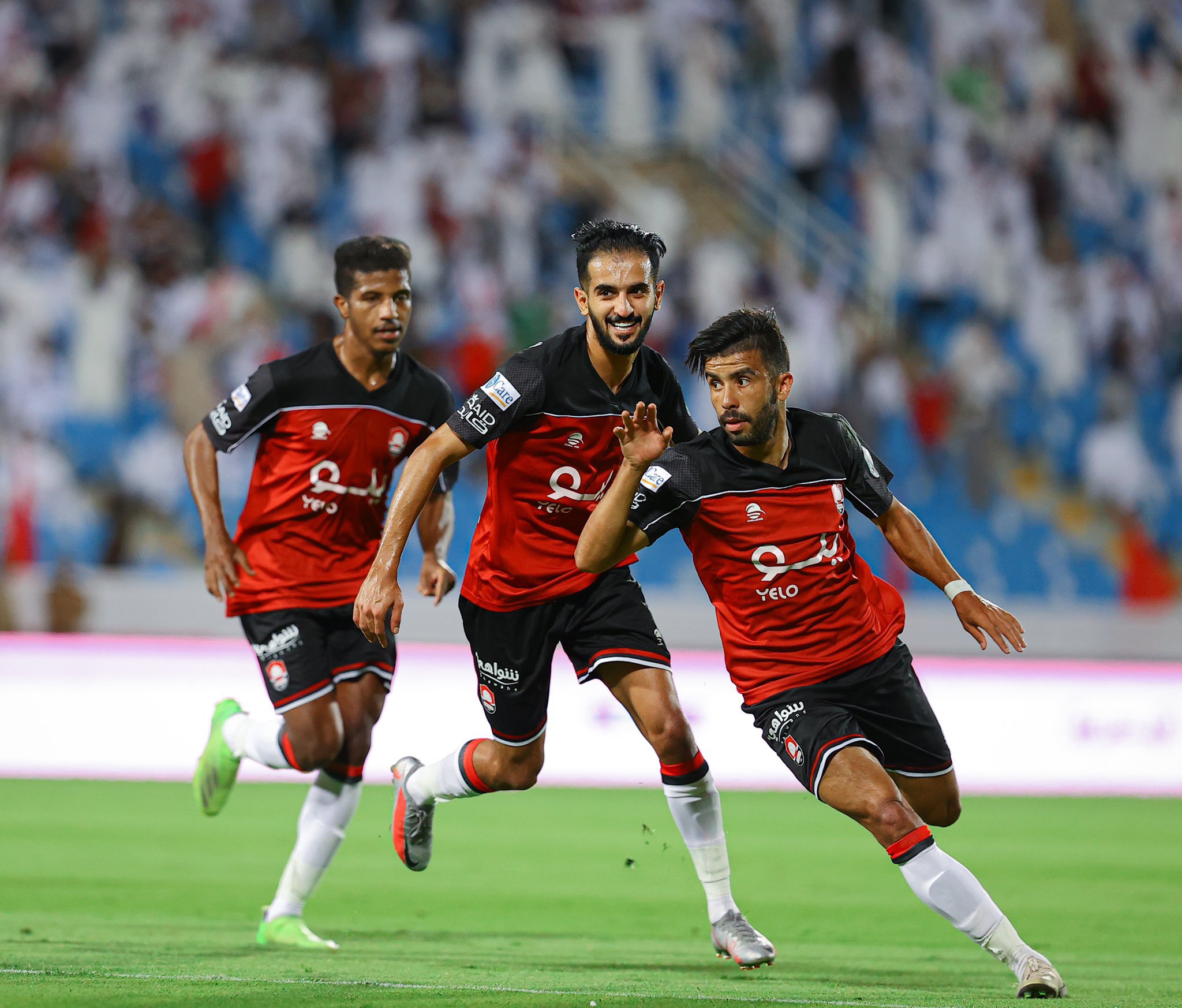 Collaboration against the major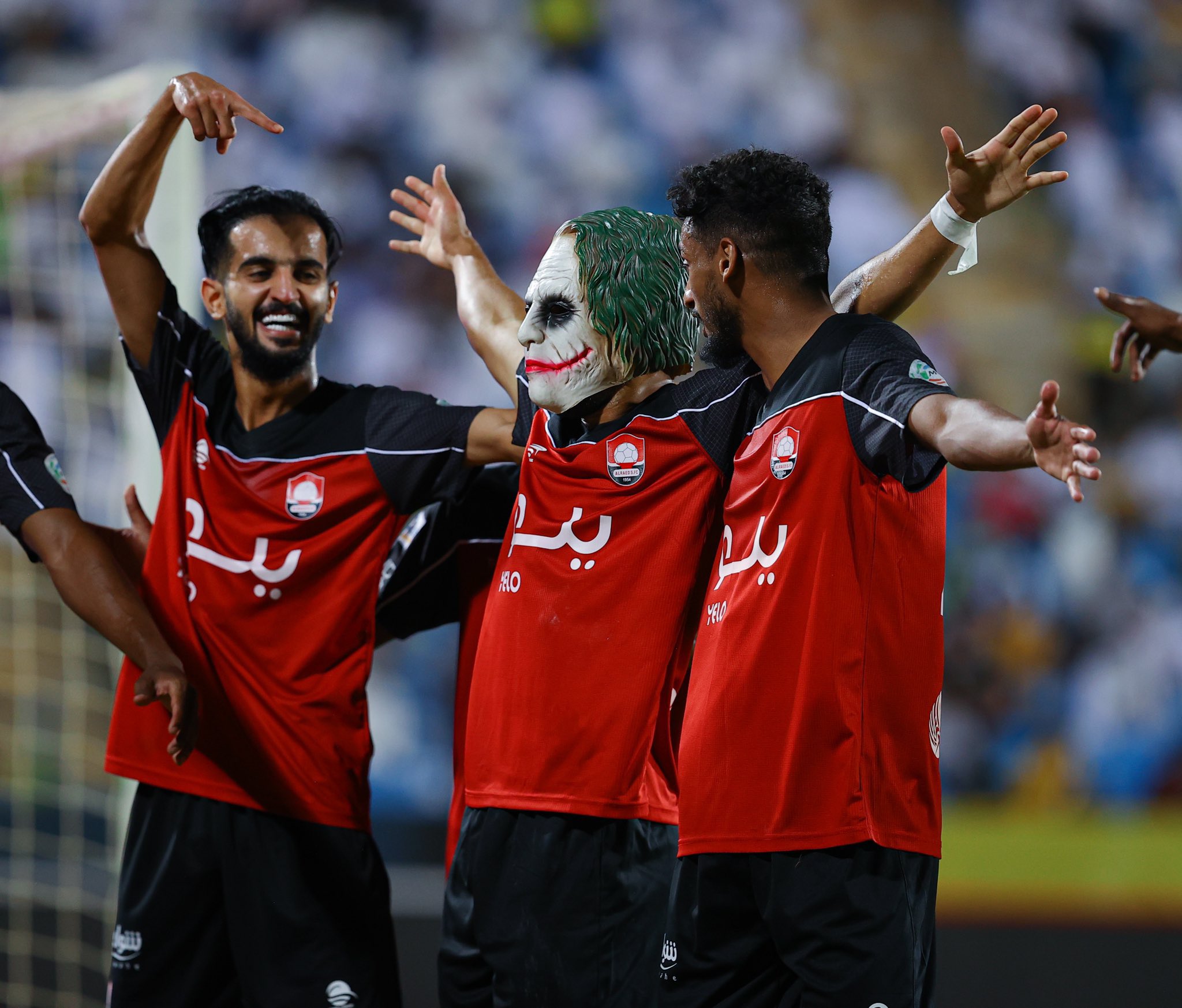 Collaboration against the major