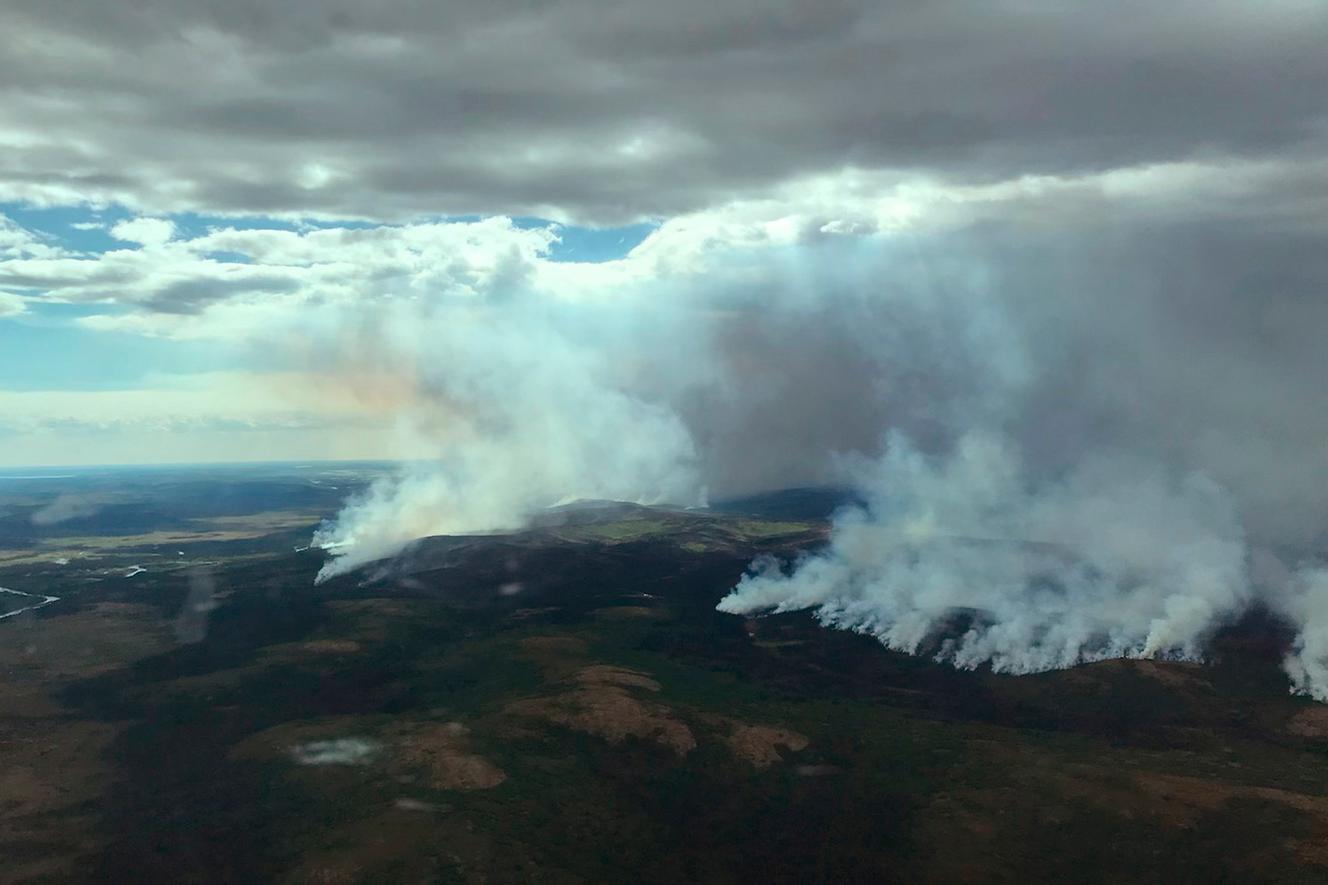 It was in the wake of the signing of the Paris climate agreements. In the summer of 2016, the inhabitants of Nome, south of the Bering Strait, thought they were in Venice: they saw the Crystal Serenity, with its 1,080 passengers and 655 crew members. The huge luxury liner took, for the first time in history, the legendary Northwest Passage linking Vancouver to New York via the Arctic, for a one-month cruise. Average price per passenger: $24,000.
The experience has since been put on hold, with the Covid-19 pandemic and the exorbitant cost of rescue on this extremely dangerous route, while tensions with Russia have led to the cancellation of many cruises. But the inevitable is there, the melting of the ice has opened the Bering Strait and the route to the North Pole to navigation.
A revolution for the city of Nome, which in 1900 was the most populous city in Alaska, with its tens of thousands of gold diggers. The city, isolated by the ice, had been the prey of an epidemic of diphtheria in 1925, and it was a convoy of sled dogs leaving Anchorage, over 1,800 kilometers, which had saved the city by bringing the serum . The Iditarod Sports Race commemorates that feat, but today it's shipping that will give the city a second life as the federal government prepares to dig a deep-water port.
"When I arrived thirty years ago, we were happy to have the ice released on June 10. Now it's early April.", explains the director of the port, Joy Baker. The return of the ice no longer takes place in October. "One year, we even had to wait until January and, last year, we received a ship until November. » The harshness of winter fades. "When I started here, more than ten years ago, I had – 35°C for six consecutive weeks. Now it's −35°C for six days and not even continuously," says Bob White, a former gold digger.
Read also
After record heat, Alaska faces a blanket of ice
As for the summer, it has an air of sunny Brittany. This Sunday, June 19, in the middle of the solstice celebrations, on the banks of a river, the mayor of the city is having a bare-chested barbecue covered in sunburn, while children are preparing to take refreshing baths. Not everyone cares about global warming. "It's a fishing paradise in the world, it's always excellent, I caught seven fish in a few minutes", explains Rick Smith, 52 years old, red cap screwed on his head and gold digger by profession.
You have 72.14% of this article left to read. The following is for subscribers only.