Many new parents are wondering about the frequency of urination in infants, the color of stool, when to change diapers, and what happens during your child's first days. healthychildren".
Peeing: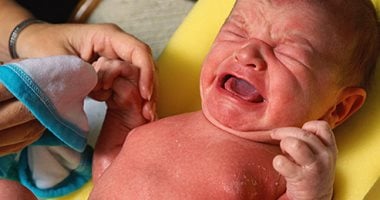 The frequency of urination in infants is once every 1-3 hours or rarely 4-6 times a day, if they are sick or feverish.
When the weather is very hot, the frequency of urination may be halved and still normal.
Urination should never be painful. If you notice any signs of distress while your child is urinating, tell your pediatrician. This could be a sign of an infection or other urinary tract problem..
urine color: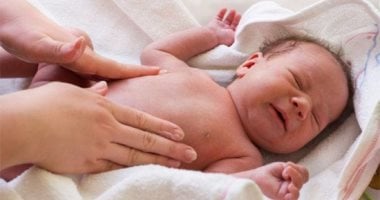 In a healthy baby, the urine will be light to dark yellow. In the first week after birth, you may see a pink or red spot on the nappy. This spot is usually a sign of very concentrated, pink urine, as long as the baby wets at least four nappies a day. Do not worry, if the pink tint persists, consult a pediatrician.
Bowel movements: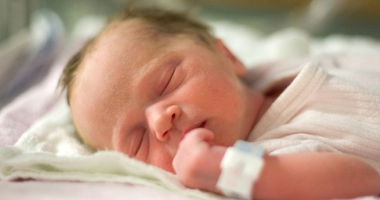 In the first few days after birth, your baby's first bowel movements will be with a substance known as meconium. This thick black or dark green substance fills the intestines before birth, and once it has passed, stools turn yellow-green. .
Baby poo varies in color and consistency due to the immaturity of the digestive system. If your baby is breast-fed, his stools should turn into a yellow liquid mixed with some particles.
If they are formula-fed, their stools are usually brown or yellow in color, and green stools are not unusual either, and should not cause you concern..
Whether your baby is breast- or bottle-fed, stools that are very hard or dry may be a sign that they are not getting enough fluids or are losing a lot of fluids due to illness, fever, or heat.

Information about bowel movements in infants:
Occasional differences in stool color and consistency are normal. For example, if digestion is slowed down by foods that require more effort to digest (such as large amounts of grains), stool may become green.
If the child is given extra iron, the stool may turn dark brown.
Baby's stools are usually a bit soft and runny, so it's not always easy to tell if a baby has mild diarrhoea.
Diarrhea is a sign of an intestinal infection, or it may be caused by a change in the baby's diet. If the baby is breastfed, he may develop diarrhea due to the change in the mother's diet. .
From three to six weeks of age, some breastfed babies have only one bowel movement per week and are still normal. Breast milk leaves very little solid waste to be eliminated from the baby's digestive system, therefore, scarcity of stool is not a sign Constipation should not be considered a problem as long as the stools are loose.
If your child is being breastfed, they should have at least one bowel movement a day. If they are having less than this and seem to be straining, they may be constipated. Check with your pediatrician for advice on how to deal with this is the problem.