Pancreatitis is inflammation of the pancreas behind your stomach near your small intestine. It releases enzymes that help you digest food and also regulate how your body manages glucose. .
Pancreatitis is one of the common problems that causes severe pain and inability to exert effort. Pancreatitis can come and go quickly, or it can be a chronic problem. Treatment depends on whether the pancreatitis is acute or chronic. Seventh: Everything you need to know about pancreatitis, according to the website healthline
Q: What are the symptoms of pancreatitis
Most people with acute or chronic pancreatitis have pain in the upper left abdomen as their primary symptom. Some people with chronic pancreatitis may show inflammation on diagnostic imaging tests, but otherwise may not have any symptoms..
Other symptoms of pancreatitis may include: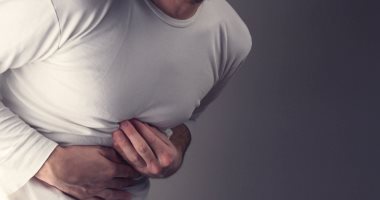 1: Pain that wraps around the upper body and involves the back.
2: Indigestion.
3: Nausea or vomiting.
4: Abdominal pain.
5: Unintended weight loss.
6: flatulence distended.
7: Fever.
Q: What are the types of pancreatitis?

acute pancreatitis

Acute pancreatitis is a major cause of hospital admission for digestive problems. The onset of acute pancreatitis is often very sudden. The inflammation usually clears up within several days after starting treatment, but some cases may require a hospital stay..
Acute pancreatitis is more common in adults than in children, and gallstones are the main cause of acute pancreatitis in adults.
Chronic pancreatitis
Chronic pancreatitis is inflammation of the pancreas that continually returns or occurs over a long period of time. People with chronic pancreatitis can have permanent damage to the pancreas and other complications, and scar tissue develops from this persistent inflammation..
Pancreatitis can damage cells that produce insulin, a hormone secreted by the pancreas that regulates the amount of sugar in the blood, and this leads to diabetes in about 45% of people with chronic pancreatitis..
necrotizing pancreatitis

Severe cases of acute pancreatitis can progress to necrotizing pancreatitis, which refers to cell death due to disease, usually when pancreatitis is left untreated..
Inflammation from pancreatitis can cause digestive enzymes to leak into the pancreas, and this can lead to tissue damage and death, resulting in necrotizing pancreatitis.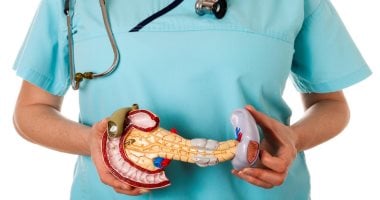 Q: What are the causes of pancreatitis?

1: Gallstones.
2: Drink a lot of alcohol.
3: Some medicines.
4: Pancreatic cancer.
5: Abdominal surgery.
6: Infections.
7: Cystic fibrosis.
High levels of calcium or triglycerides (a type of fat) in the blood can also lead to chronic pancreatitis.
Gallstones are the most common cause of acute pancreatitis. Gallstones are small solid masses made up of bile, a fluid that aids digestion.