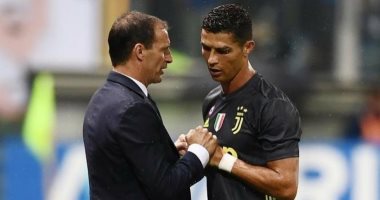 Italian press reports revealed that Juventus coach Massimiliano Allegri intends to adopt a new plan this season, following the departure of Portuguese star Cristiano Ronaldo this summer..
Ronaldo joined the ranks of Manchester United during the last summer transfer period, after he surprised the officials of the old lady in the last days of the Mercato with his desire to leave, so that the club eventually agreed to sell him to the Red Devils..
The Italian newspaper, Corriere dello Sport, confirmed that Allegri plans to turn Italian winger Federico Chiesa into a striker in the 4-4-2 formation, with the possibility of switching to (3-5-2) as well..
She added that the new plan for Juventus will not be based on the presence of the Spaniard Alvaro Morata in the attacking duo, as Allegri intends to sacrifice him in favor of Chiesa and Paulo Dybala..
In the same regard, the newspaper "La Gazzetta dello Sport" indicated that Allegri could resort to a 3-5-2 formation, relying on a defensive trio made up of Matthias de Ligt, Giorgio Chiellini and Leonardo Bonucci..
In the event that this method is adopted, Allegri will keep Chiesa in the center of the wing, giving him the opportunity to go deep during the matches, while Juan Cuadrado or Dejan Kulusevsky will play on the other side..