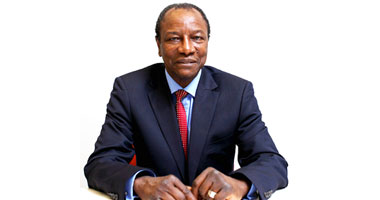 Guinea's President Alpha Conde was sworn in for a third term today, Tuesday, after elections last October.
"ABC News" American news network today quoted Conde as saying that he would "govern in a different way" and promised to fight corruption and serve the people of Guinea who elected him for another term in office.
Conde urged Guineans to "forget about a divisive past" and work for a better future.
The authorities in Guinea secured the capital, Conakry, to prepare for the swearing-in ceremony.