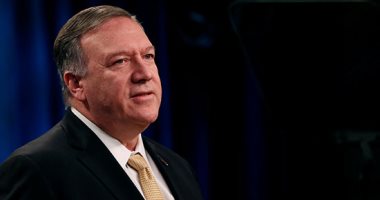 The US State Department said that the United States decided to suspend work in its consulates in Russia due to security and safety issues in the two facilities, which had been reduced due to the outbreak of the Covid-19 epidemic, and US Secretary of State Mike Pompeo decided, in consultation with Ambassador John Sullivan, to close the consulate in Vladivostok In the far east of the country and the suspension of operations at the consulate in Yekaterinburg, a representative of the US State Department announced in a statement emailed to Reuters on Saturday.
The statement stated that the decision comes within the framework of "continuous efforts to ensure the safe operation of the American diplomatic mission in the Russian Federation" and did not affect the work of Russian consulates in the United States. The statement did not provide details on the reasons for the move, and when asked last week about Russian media reports that talked about the possibility of closing the two consulates, the US embassy in Moscow said it had suspended operations in the Vladivostok consulate and reduced its operations in Yekaterinburg in March due to the pandemic.
Russian-American relations are tense over a variety of issues, from the conflict in Syria and Ukraine to accusing Russia of interfering in US policy, which Moscow denies.
Hackers believed to work for Russia are accused of launching widespread cyber attacks on US government agencies and private companies. "We can clearly state that the Russians have a hand in this business," Pompeo said on Friday. The attack made security teams in Internet networks around the world strive hard to minimize damage.