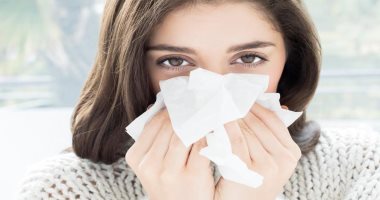 The American "Wall Street Journal" said that life expectancy in the United States, which rose last year, may witness the largest decline in 2020 since World War II, as the Corona virus has become the third major cause of death in the country..
And data released by the American Research Centers for Disease Control and Prevention, today, Tuesday, showed that the average life expectancy rose to 78.8 years in 2019, an increase of one-tenth of the year, to record this main indicator of national well-being, for the second year in a row, he reported. A report broadcast by the newspaper's website.
Robert Anderson, head of the mortality statistics branch of the Centers for Disease Control and Prevention's National Center for Health Statistics, said that the main driving factor for this rise was the decline in death rates from heart disease and cancer, and these are the first and second leading causes of deaths in the United States..
The death rate from drug overdoses increased after declining in the previous year, while the suicide death rate decreased for the first time since 2005..
This little progress made last year is expected to be erased by a significant decrease in the longevity of Americans, evident when the government releases figures for 2020 next year, according to the newspaper..
Anderson said that he ran a simple simulation based on the death figures until August and found that life expectancy has decreased by about a year and a half, and for the whole year, the US official expects life expectancy to drop from two to three years..
Anderson explained: "A lot of deaths have been added since August, so I think that a decrease of two to three years during the year 2020 is not excluded," noting that the numbers he talks about are rough estimates and that the government needs complete data to gauge the exact impact of the pandemic on deaths. in the United States.
And the Corona virus has victimized 319,364 people in the United States until today, according to Johns Hopkins University data, a toll that exceeds the number of Americans who fell in the battles of World War II, whose number reached 291,557 people, according to official data. World War II is known as the bloodiest war in human history.