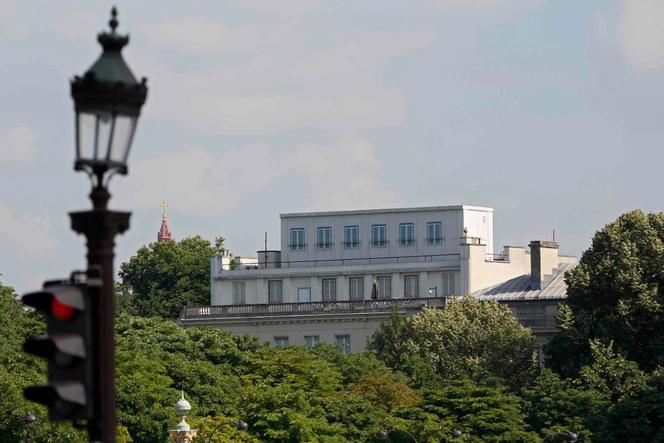 American diplomats and agents have not finished with the "Havana Syndrome". After Havana (Cuba), Vienna (Austria), Hanoi (Vietnam), Berlin (Germany), Canton (China), Moscow (Russia), Bogota (Colombia), in Taiwan or even in the United States, in Washington…, this mysterious disease which is characterized by headaches, loss of balance, nausea, hearing problems, vision and speech disturbances has struck in Paris and Geneva.
the Wall Street Journal reported, Thursday, January 13, that at least three Americans serving at the Geneva consulate have been affected by the syndrome. One of them was evacuated to the United States for treatment. In Paris, a suspected case has been listed. The daily does not provide any details concerning the incidents.
The United States has still not found the cause and the origin of this "Havana syndrome" which first affected American diplomatic personnel in the Cuban capital between 2016 and 2018, said, Thursday, Anthony Blinken after the discovery of other cases. "To date, we do not know exactly what happened, and we do not know exactly who is responsible", added the chief of the American diplomacy on the channel MSNBC.
Antony Blinken clarified that the subject had been raised with the Russian authorities, without progress for the moment. In total, some 200 people, staff, managers and their families, have exhibited these symptoms since 2016.
Read also
"Havana Syndrome": the origin of the mysterious disease moves from Cuba to Moscow
Investigations and theories
At the end of 2020, the Washington Academy of Sciences concluded with the hypothesis of low frequency waves outside the field of hearing capable of affecting the behavior of personnel. A year later, in November 2021, Antony Blinken, committed, to "Shed all the light" on this phenomenon. To conduct the investigation, the secretary of state appointed two senior diplomats to coordinate the State Department's response and ensure that anyone reporting symptoms receives appropriate medical attention.
The US Secretary of State clarified that he had discussed this " just " with several of those affected who told him about traumatic episodes. "There is no doubt in my mind that people have been directly and powerfully affected", he said.
"We are working tirelessly, within government, to clarify what happened, to know who is responsible and, at the same time, to ensure the care of those who have been affected and to protect our representatives as best as possible. we can ", he added.
Read also
"Havana Syndrome" among American agents and diplomats: Washington determined to unravel the mystery