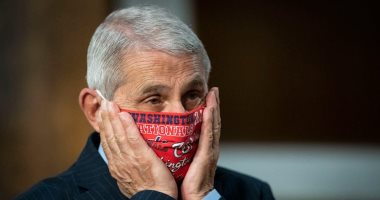 Anthony Fauci, the chief infectious disease expert in the United States, said that he expects the country to reach a measure of herd immunity, or herd immunity, through vaccines, sufficient for the return of "some semblance of normality" by fall 2021, despite the obstacles facing the early stages of launching The vaccine.
Fauci made these statements during an online discussion of the pandemic with California Governor Gavin Newsom, who announced at the beginning of the debate that the state had detected a new, faster-spreading strain of the Corona virus, which is the strain that appeared in Britain at the beginning, a day after the first known American case was documented. By the new breed in Colorado.
Fauci said he was "not surprised," adding that other cases of the new strain were likely to appear across the country and that the mutant nature of such viruses is normal. He said, "It appears that this mutation makes the virus more capable of transmitting from one person to another." Nevertheless, individuals with previous forms of Covid-19 "seem to not be infected again with this (strain)," which means that any immunity already acquired "protects" From this particular strain. "
Fauci, director of the National Institute of Allergy and Infectious Diseases, said he was confident that the defects in vaccine distribution would be overcome.
He said he expected the vaccinations to be widely available to the general public by April.