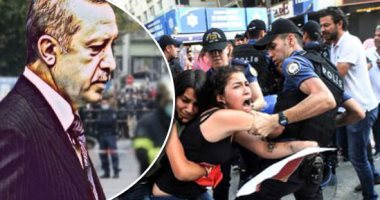 Tarek Behan, Director of Amnesty International Turkey, said the new Turkish law aimed at preventing terrorist financing raises the possibility of canceling human rights groups in the country.
"This law gives the interior minister the authority to close any group whenever he wants, without the opportunity to appeal," Behan said, according to the Financial Times.
The bill, drafted by President Recep Tayyip Erdogan's Justice and Development Party, was submitted to comply with the United Nations Security Council Resolution to Combat Terrorism and was approved in response to the 2019 report of the Financial Action Task Force, an intergovernmental body to monitor money laundering and terrorist financing.