The presence of the Egyptian international Amr Warda, player of Anorthosis Famagusta of Cyprus, in the starting lineup of his team, which is facing its Belgian host Gent, which starts at 7:15 pm today, Thursday, at the "Glamco Arena", in the second round of Group B of the group stage. for the European Conference Championship.
It is noteworthy that Anorthosis Famagusta lost at home with two goals against Serbian Partizan Belgrade in the first round, which was held at the "New GSB Stadium", while Gent defeated Flora Tallinn of Estonia with a goal free of charge.
During his football career, Amr Warda participated in 3 continental European championships: the Champions League, the European League, and the European Conference League.
Amr Warda has previously played in 3 continental championships, the Egyptian star Mohamed Salah, the top scorer for the Liverpool team, who participated in the European Champions League and the European Super, which he obtained with the Reds, in addition to the European League.
The Cypriot club, Anorthosis, had officially announced the signing of the Egyptian international Amr Warda, the Greek player of PAOK, in a free transfer deal during the current summer transfer period.
The Anorthosis team was drawn in the second group of the tournament with teams: Belgian Gent, Serbian Partizan and Estonian Flora.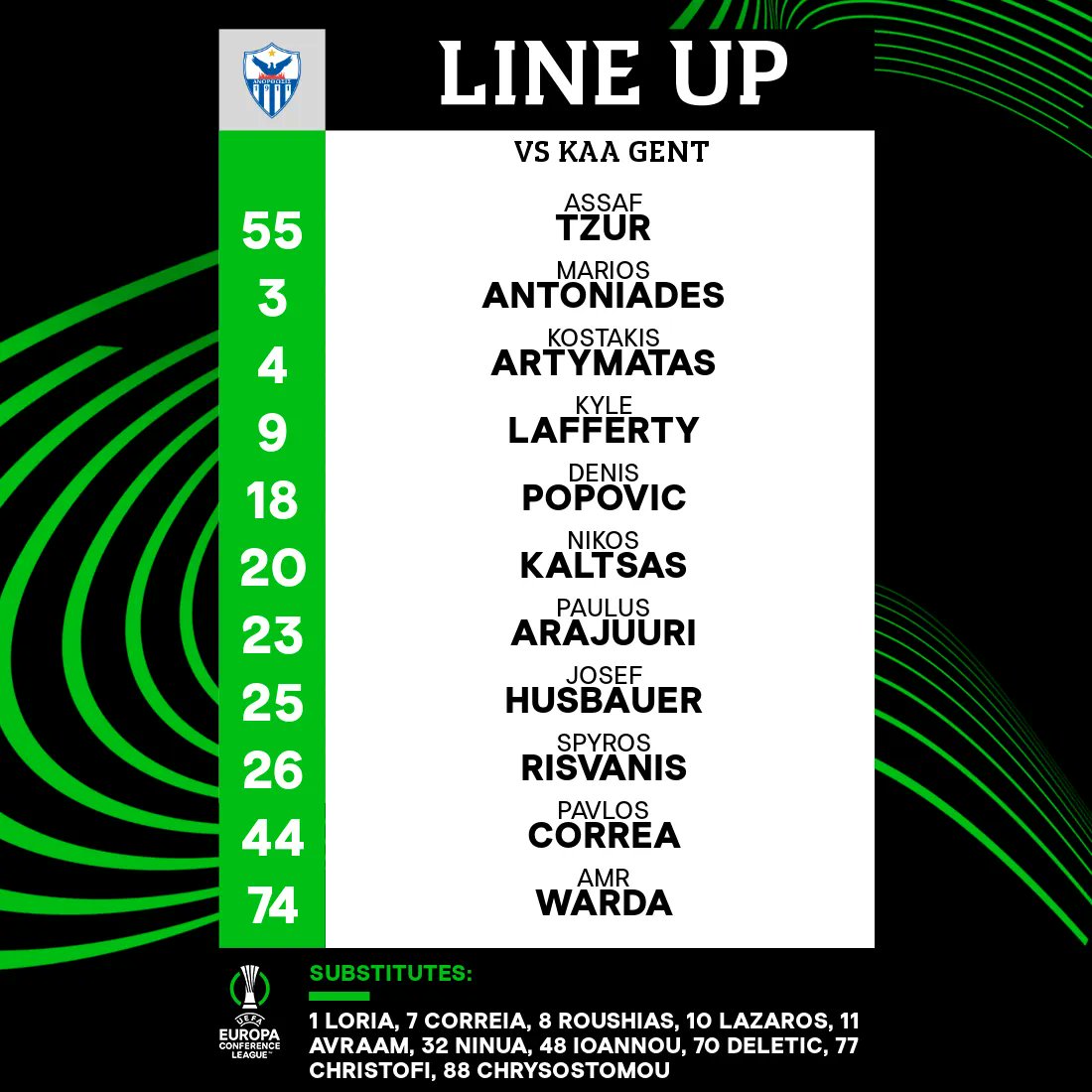 formation of anorthosis