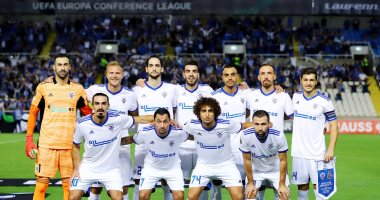 Anorthosis Famagusta, who plays among the Egyptian international Amr Warda, achieved a deserved victory at the expense of its guest, Athenkos Ikhnas, with a score of 2-1, in the match that was held on Monday evening at "Antonis Papadopoulos" stadium, as part of the third round of the Cypriot league competition of the season. Current 2021-2022.
The goals of the match were scored by Kostakis Artematas and Lazarus Christodoulopoulos from a penalty kick in the 10th and 42nd minutes for Anorthosis Famagusta, and Florian Tolmese for Athankos Ikhnas.
The victory of the first day of the team in the Cypriot league to reap the first points in the tournament.
Anorthosis Famagusta occupies the tenth place in the Cypriot league standings with 3 points, as it lost the only match it played in the competition earlier against Doxa Katokopias with two goals to nothing.
Amr Warda participated in the full time of the match, after the coach of the team placed him in the official formation of the match.
The Anorthosis Famagusta team had suffered a heavy loss with a score of 2-0 in its match against its Serbian counterpart, Partizan Belgrade, which was held on Thursday evening at the "New GSB Stadium" in the first round of the second group matches of the group stage of the European Conference Championship..
The appearance of Amr Warda is the first for Egyptian players in the European Conference League championship created this season by the European Football Association.
Amr Warda is seeking to restore his level and perform a performance that will push him to move to the largest European leagues after his departure during the last summer transfer period from the Greek club PAOK.
During his football career, Amr Warda participated in 3 continental European championships: the Champions League, the European League, and the European Conference League.
And the Cypriot club Anorthosis had officially announced the signing of the Egyptian international Amr Warda, the Greek player of PAOK, in a free transfer deal during the last summer transfer period.