The lens of Thomas Pesquet, the French astronaut, spotted an amazing scene, and a picture that many described as majestic and frightening at the same time, because of its wonderful colors and the amazing angle of capture, a picture that some described as "the edge of the earth", and the French astronaut took the picture from aboard the International Space Station. .
French astronaut Thomas Pesquet, one of the ESA team, is one of the mission members (SpaceX Crew-2) And a member of NASA's Expedition No. 65, which launched to the International Station last April, according to the Russian Sputnik agency.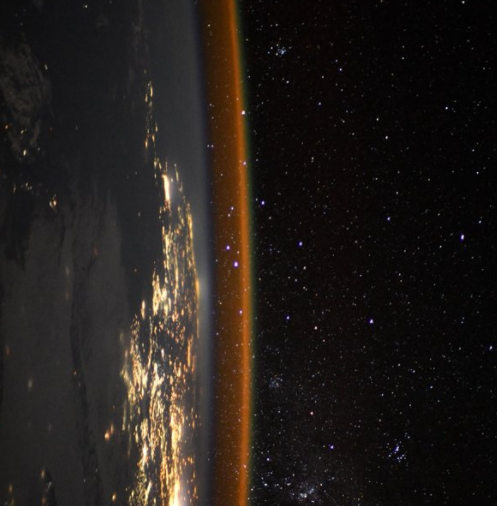 Picture
For his part, writer Jackson Ryan, who published a report on the photo, said that the Earth appears to have been subjected to a barrage of light bombardment coming from distant stars, which made some describe it as frightening as well..
According to astronomer Juan Carlos Munoz, the orange band around the Earth, or the line that appears as a twilight, is the emission of sodium atoms at a height of about 90 km above the Earth's surface, and the faint blue line below it is caused by oxygen atoms..
On the other hand, French astronaut Thomas Pesquet took pictures from the International Space Station, showing the outbreak of forest fires in the Peloponnese peninsula in Greece, which have been ongoing since August 3, and Pesquet posted, through his Twitter account, pictures taken from space of the fires showing the height of the fires. Tongues of smoke and flames from inside the international terminal.