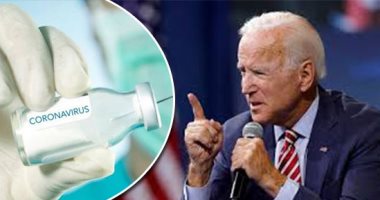 The Council on Foreign Relations of the United States monitored the 10 most prominent events in the world in 2020, on top of which the outbreak of the Corona pandemic in the world was the victory of Joe Biden in the United States presidential elections.
The council said in its report that four years ago, reports appeared asking whether 2016 was the worst year ever, but 2020 had defeated 2016. There has never been a turbulent year since the 1960s like the last year. While it is true that the past 12 months have carried good news, these narrow spots were few among the bad news.
The ten events came from least important to most important, in the following order:
10- The US Senate acquitted President Donald Trump of impeachment charges last January, after the House of Representatives approved accusing him of abusing his power and obstructing Congress.
9- Belarus protests demanding free and fair elections.
8- Tensions flared up between the United States and Iran after the killing of Qassem Soleimani, commander of the Quds Force, and Iran responded with missile attacks on US bases in Iraq.
7- The collapse of oil prices with the decline in demand in light of the Corona epidemic and the entry of the world into a state of closure.
6- Signing the Ibrahim Peace Agreement between Israel, the UAE and Bahrain, then the Sudan and Morocco declare the normalization of relations with the Hebrew state.
5- George Floyd was killed in the United States by the American police, which sparked widespread protests that continued for weeks against racism.
4- The continuing climatic disturbances, with wild wildfires, bigger and more frequent storms, and greater droughts.
3- China's assertion of itself on the global level.
2- Joe Biden won the presidency of the United States in elections that witnessed the highest turnout in more than a century, amounting to 66.7%.
1- The Corona pandemic, which reshaped the shape of the world