Firefighters in the US state of Kansas documented footage of a girl rescued from a burning apartment, and footage showed firefighters rushing into a burning apartment building, where it was reported that several people were trapped inside, but no serious injuries were reported.
The fire broke out in Wichita and spread quickly, according to the footage, which was published by the city's fire department on Facebook, and a firefighter was seen running out of the fire holding the girl while the flames circulated in the completely flooded building, according to the American newspaper, "The New York Post" .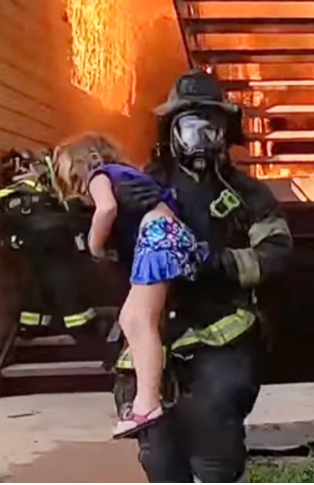 Firefighter saves the little girl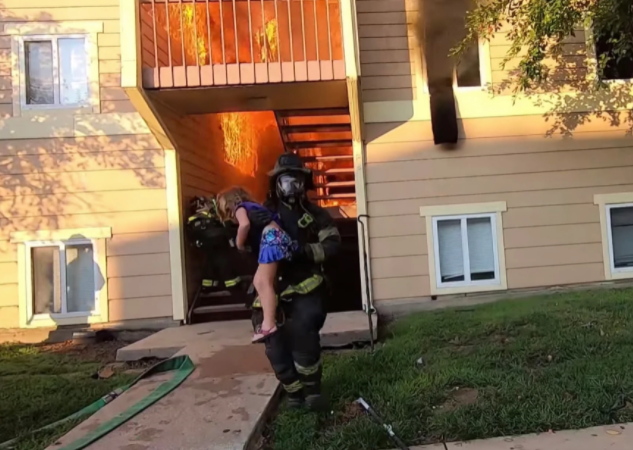 The firefighter saves the little girl
Capt. Chad Cox, of the Rescue Squad, said on KSN-TV: "Firefighters opened one of the doors below where the fire was burning and found two children and a mother, and they probably didn't realize there was actually a fire burning in the apartments above them."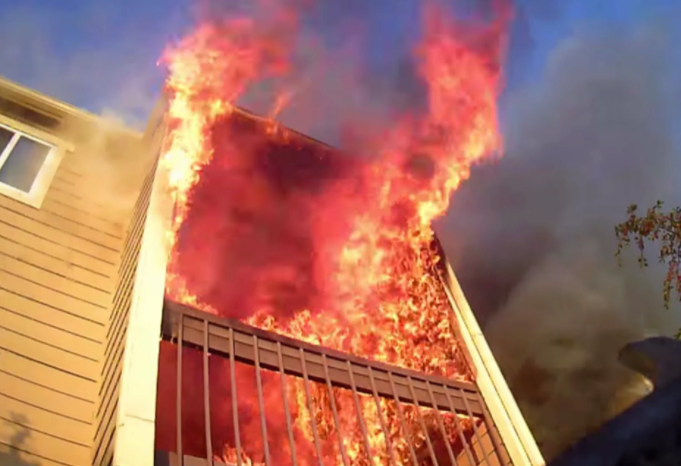 The fire is eating up the building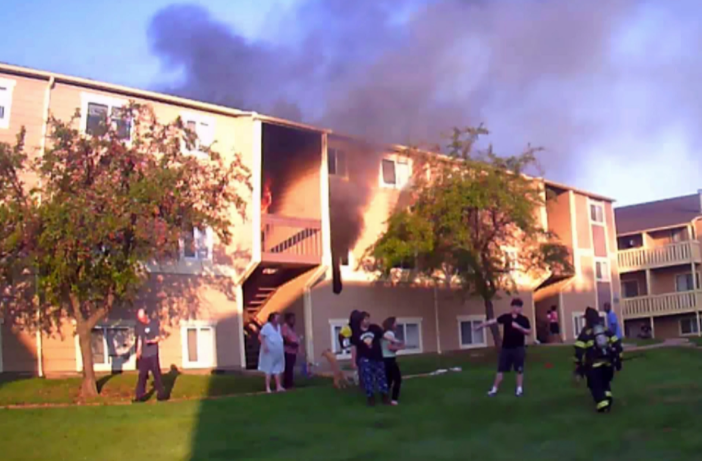 The fire engulfs the building
Officials with the Kansas State Rescue Bureau said firefighters were able to rescue residents within two minutes of arriving at the scene.
Fire Chief Tammy Snow said that the majority of the infected cases were due to smoke inhalation and that one of the children had minor burns to his arm, the news agency reported.
The alarm fire caused severe damage to six apartments and displaced all 16 families in the building, according to the report.
In another heroic situation, firefighters in Pennsylvania, USA, were able to save a dog from a barn that had caught fire, and one of them broke the window and entered the house, where he put his life at risk, and then rescued him and took him out.