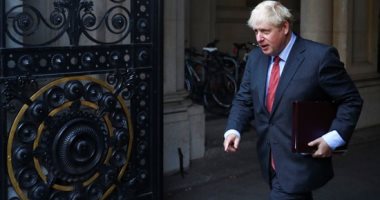 The American newspaper Poltico commented on the announcement of a trade agreement between Britain and the European Union in the post-Brexit phase, and said that the agreement is a rare victory for British Prime Minister Boris Johnson, but that the Brexit storm has not ended and the repercussions will affect British policies for decades to come.
The newspaper pointed out that Johnson portrayed the agreement that was announced on Christmas Eve not only as a good economic and social moment, but as a moment of political ventilation for the country as well.
The newspaper believed that at the domestic level, this agreement is undoubtedly a political victory, as it came at the end of a year in which Johnson witnessed sharp criticism for his handling of the Corona epidemic and his failure to fulfill promises, and then the announcement of the agreement was a rare victory.
On the international level, the agreement avoided a scathing end to the Brexit transition phase that might have hurt relations not only with Europe, but also with the incoming Joe Biden administration in the United States, which would have looked dim in the event of an exit without an agreement and the collapse of trust between London and the storms of the European Union countries. Despite many difficulties in reaching an agreement, the two sides welcomed the agreement with warm speech.
However, doubts surround more whether the agreement will end the European question in British politics, as former Prime Minister David Cambron hoped and Johnson claimed that the agreement would achieve it. It will also raise radical new issues, not least the future of the United Kingdom itself, which could define Johnson's judgment much more than the agreement reached in the last moments of 2020 did.