The results of a research study at the University of Colorado Boulder, USA, revealed that although reusable cloth masks may look bad to wear, washing and drying them does not reduce their ability to filter viral particles..
The study, published in the journal Aerosol and Air Quality Research Previous research confirms that placing a cotton mask over a surgical mask, appropriately on a person's face, provides more protection than cloth alone..
"It's good news this cotton mask you've been washing, drying and reusing is still good, don't throw it away," said lead author Marina Vance, associate professor in the Paul M. Rady Department of Mechanical Engineering.."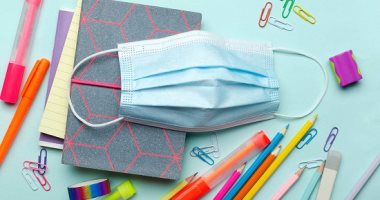 Since the start of the Corona epidemic, an estimated 7,200 tons of medical waste has been generated daily, most of which are disposable masks..
Experts said: 'During the beginning of the pandemic we really bothered to go out for a walk or go downtown, and see all these disposable masks litter the environment.".
So scientists at the US National Renewable Energy Laboratory (NREL) bStudying how washing and drying affects reusable cloth masks.
Their process was very simple: create double-layered cotton squares, put them through frequent wash and dry (up to 52 times, the equivalent of a week's wash for a year) and test them between about every 7 cleaning cycles..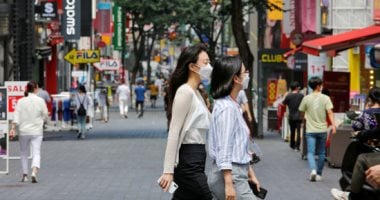 While the masks were not tested using real people instead, they were fitted to one end of a steel funnel with which researchers could control the consistent flow of air and airborne particles, the researchers tested the masks using real-life conditions, with high humidity levels and temperatures to mimic the effect of We breathed on the mask, while the cotton fibers began to break down over time after repeated washing and drying, researchers found that this did not significantly affect the fabric's filtration efficiency..
The only noticeable change was that the inhalation resistance increased a bit, which means the mask may feel more difficult to breathe through after some wear..
The shape of each person's face varies greatly, so depending on the shape of the mask and how well the person adjusts it, it may or may not fit them. Previous research has shown that an ill-fitting mask can allow up to 50% of the airborne particles we breathe in and exhale as well as the virus.
What mask should you wear?

This study is not the first to find that cloth masks provide less protection than surgical masks or a multi-layered combination of surgical and cloth masks, measuring how well air is inhaled through a mask, protecting the person wearing the mask, not reducing transmission at the source.
This study found that cotton cloth masks filtered up to 23% of the smallest particle size (0.3 microns) the virus could travel through..
In comparison, surgical masks filtered between 42-88% of fine particles, and the filtration efficiency of cotton masks on top of surgical masks reached nearly 40% of the filtration efficiency.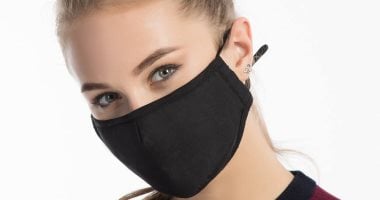 But while this study found that cloth masks alone provide less protection from the virus than a multi-layer mask or disposable masks, such as surgical masks, it remains important information for those who rely on cloth for its comfort, affordability and reuse..