Similar to the movie "Alzheimer" star Adel Imam, a 63-year-old American woman, Donna Marino, convinced her 73-year-old husband to have Alzheimer's disease, so that she could steal more than $600,000 from his bank account over the course of 20 years, claiming help. her family.
Over a 20-year period, New Haven police said Donna Marino stole nearly $600,000 from her husband, took advantage of his pension checks, workers compensation payments and Social Security income, and deposited those money into a secret bank account without his knowledge, according to Fox News.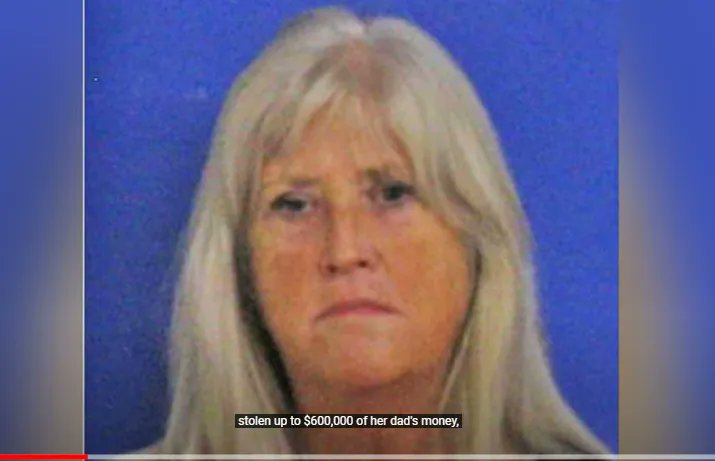 The accused lady
Police officials said, "She believed that convincing him that he had Alzheimer's disease would prevent him from going to the bank to find out the low balances in his accounts.""Investigations also confirmed that she had documented a legal document granting her a power of attorney on behalf of her husband.
His daughter discovered the matter recently, to show that he did not have the disease, but he believed his wife, given that his mother was suffering from the same disease, and the wife appears in court at the end of the month on charges of theft, and the matter began to be revealed when the husband went with his daughter for the first time to the New Haven Police Department in March 2019 to report About stealing his money since 1999.
When the police interviewed the husband, he said his wife had always been in control of the family's finances, but his daughter told the police that she discovered the alleged theft "when she found securities lying around their residence, according to an affidavit obtained by the New Haven Department.".
His daughter later called the police and said her father no longer wanted to pursue the charges for undisclosed reasons, and after he filed for divorce in January 2020, his daughter called the department to reopen the investigation..
Police arrested Marino after she turned herself in last Wednesday for first-degree theft and third-degree counterfeiting. Marino is also accused of mortgaging some of her husband's possessions, including jewelry and rare coins, without his consent. Rent, groceries and pay car fees.