A volunteer woman who cleans ancient tombstones in her spare time has turned into a social media star. BuzzFeed News Caitlin Abrams, 35, of Vermont, volunteers at four local cemeteries, cleaning illegible tombstones from the 18th to early 20th centuries.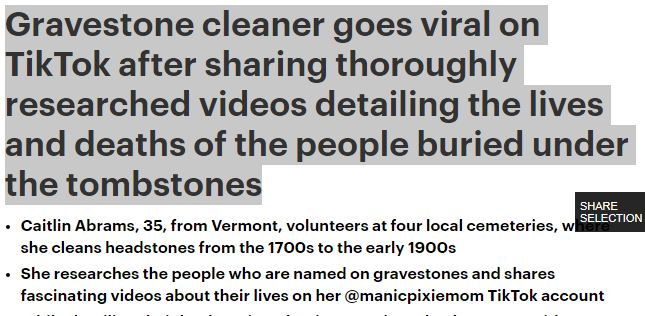 Caitlin users are involved TikTok Videos about the people named on the tombstones on her account, which gained 990,000 followers in less than three months.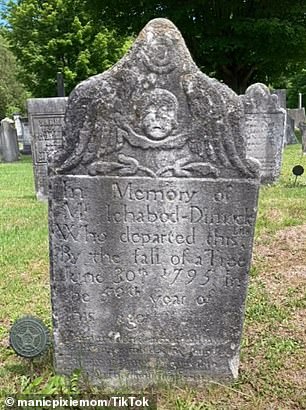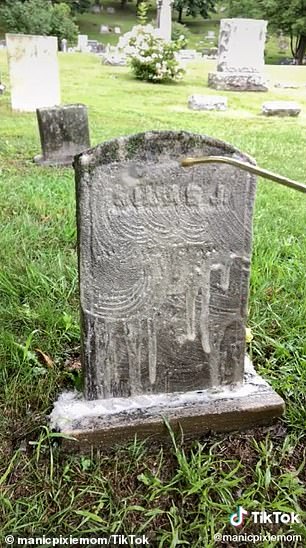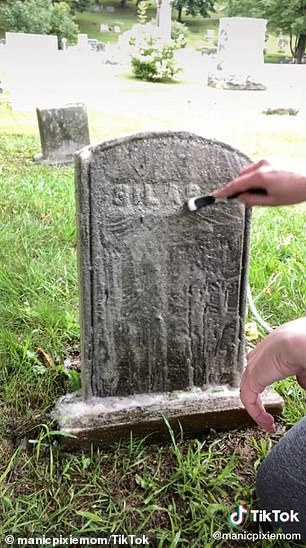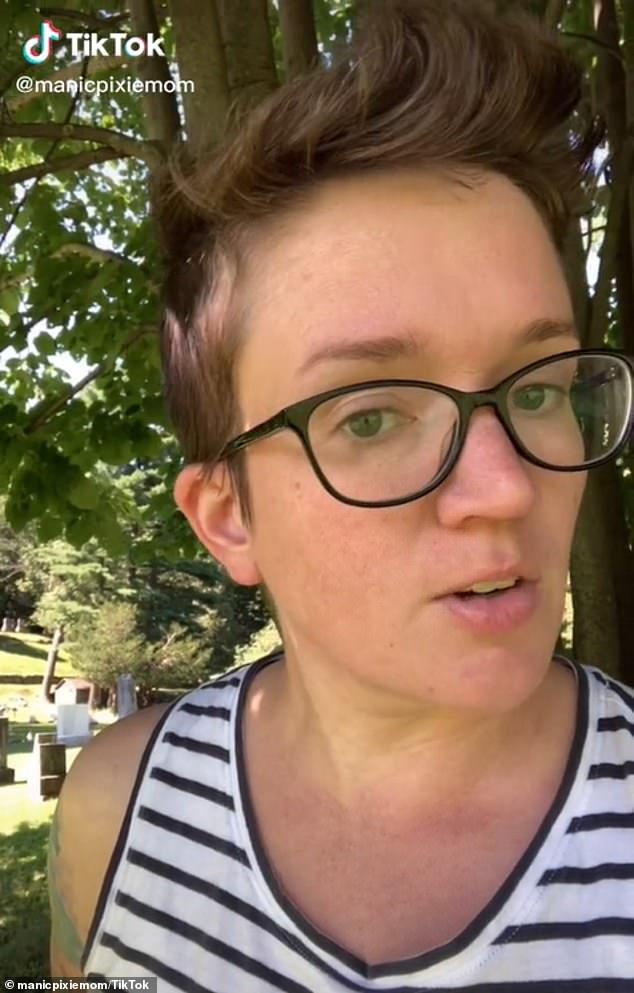 According to the Daily Mail, women find volunteering to clean tombstones a therapeutic outlet that helps rid them of psychological stress, and a unique hobby that helps them spend their spare time in useful work.
Caitlin Abrams, 35, loves to visit graves, trace the genealogical records of the dead in a cemetery near her home in New England, and share their stories of their deaths.
"One day I was stressed and worried about something, and on my lunch break at work I thought of going to clean a grave, and indeed I found the visit an opportunity for meditation and psychological comfort," Caitlin said.
The tombstone cleaning lover uses a site to document the lineage of the dead, to track the life of the owner of the grave she is cleaning, and list information such as how they died or whether they left families behind.
Caitlin says she began cleaning graves in January 2020, has become a member of the Old Vermont Cemetery Association, and is now a grave-cleaning expert with a full range of cleaning supplies.
She adds that most of the graves she cleans are for people who lived between the 18th and early 20th centuries, while she is sometimes asked to obtain permission from the families of those who have recently left.