An Australian woman discovered that she had won a huge lottery prize, worth $ 3.5 million, after reading a post on Facebook about a prize that was not received by its owner. , to be surprised that she is the winner after verifying her card.
Lottery Winner
"I had absolutely no idea I was the winner, I saw a post on the Pargo Community Facebook page saying that someone had won the grand prize in the Set for Life raffle, but they couldn't," says the woman, whose name has not been released. find it", according to the site UPI.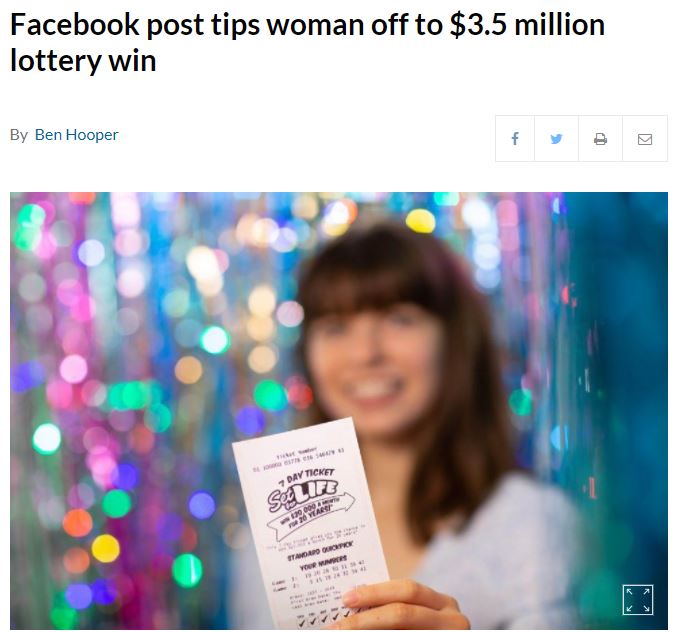 "Everyone was very excited, so I thought I'd better head over to the company to check my ticket as well. And when I scanned my ticket, they told me I was the grand prize winner."".
Of winning the award, she said, "I don't really remember what happened next. My mind went blank from the shock. My legs trembled, and I had to carry myself sluggishly. I've worked a really stressful job for decades, and I think I'm almost done. One thing I will do is retire from work, I will donate some money to charities, and I will consider a vacation abroad."