Australian Daniel Scully set a new Guinness World Records record, after spending the longest period of time in the male plank position, with a record time of 9 hours 30 minutes and 1 second.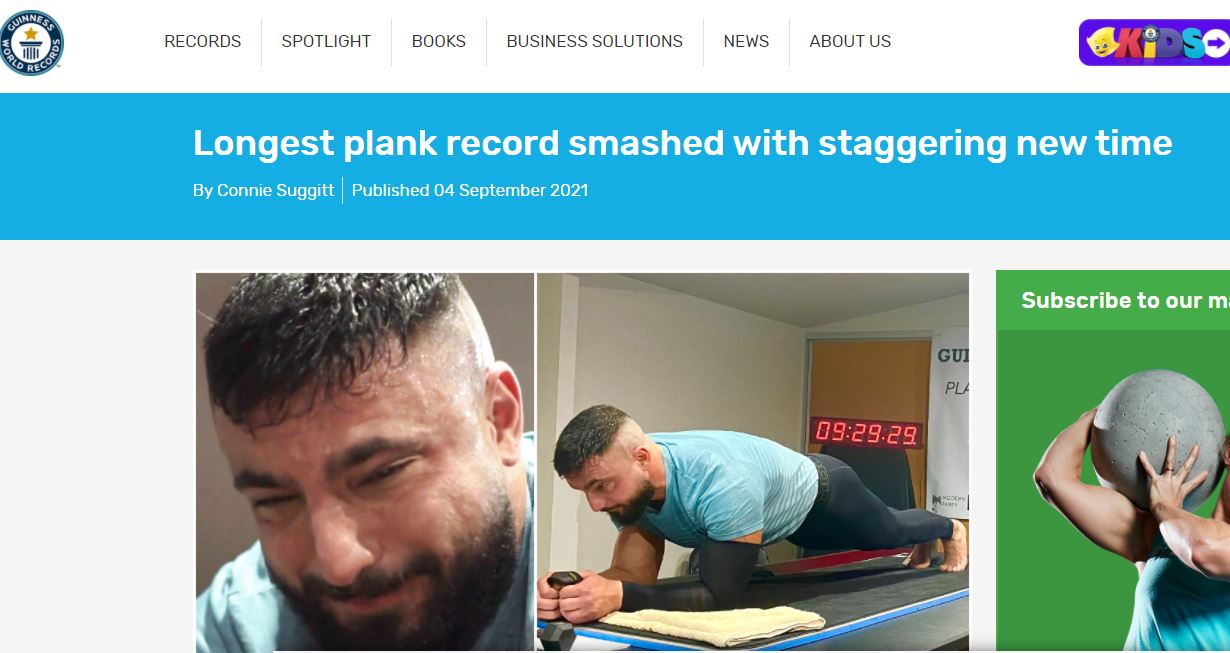 Guinness
By recording this time, Daniel broke the previous record of 8 hours, 15 minutes and 15 seconds, which was set by American George Hood, 62, in February 2020, according to the official website of the Guinness Book of Records.
Daniel
This is a significant achievement, especially in the case of Daniel, who suffers from joint pain syndrome CRPS Or complex regional pain syndrome, which is severe pain and inflammation in his left arm caused by a childhood injury..
Daniel during training
Talking about his experience, Daniel said: "When I was 12, I fell off a trampoline causing a severe fracture in my left arm and since then I have suffered from complex localized pain syndrome, where the brain sends wrong messages to my injured arm, anything like a simple touch Or light movement, or water and wind touching my arm causes pain."
"To help me do the exercise, I wore a compression bandage on my left arm to relieve the pain, but obviously the constant pressure on my elbow, forearm and shoulder made me quite tired at first. But I managed to get through the pain as much as possible to complete the challenge."
Daniel used to practice some sports activities and do many push-ups and sit-ups to adapt his body to the plank exercise, until he became passionate about fitness, and this in turn led to a significant improvement in his health in general.
He concluded, "I knew I had to hire a mental coach. By doing that, I helped my mental state, to cross the barriers I needed to cross."