Every mother imagines during her pregnancy the features of her child who lives in her womb, and learns correct scientific methods to raise him, how to prepare for giving birth, and other instructions that you get to know in order to prepare for the moment of birth, but what happened with a woman named "Umm Fool Jahan", was a surprise by all standards She was surprised at the moment of her birth in Sadar Hospital in Bihar, eastern India, that she gave birth to quintuplets, after she had believed throughout her pregnancy that she was pregnant with one boy, according to the British newspaper "Metro" website.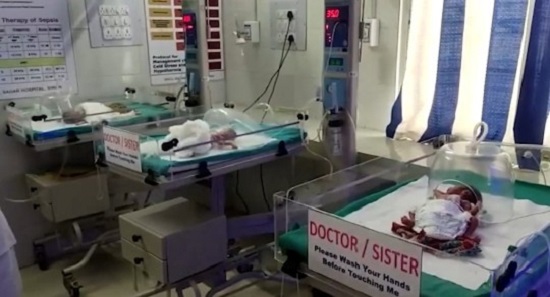 Children in the nursery
The Indian woman is the mother of a four-year-old girl and she was hoping to have a boy, but she was surprised to have five children, three girls and two boys.
And the video clip, which was filmed on October 28, moments after the woman gave birth, appeared that the room was full of doctors shocked by the number of children who were quickly transferred to respirators, and have been under medical supervision since they were transferred to the intensive care unit.
Dr. Rita Sinha, who helped deliver the five children, described the case as "unique", and this is not the only case in which a woman was surprised to have given birth to many children at the moment of her birth, as a woman was shocked in Finland earlier this year that she was pregnant. , when she found out that she was in labor after she thought she had food poisoning, and another woman was shocked when she realized that she was about to give birth after she went into labor and gave birth to a girl.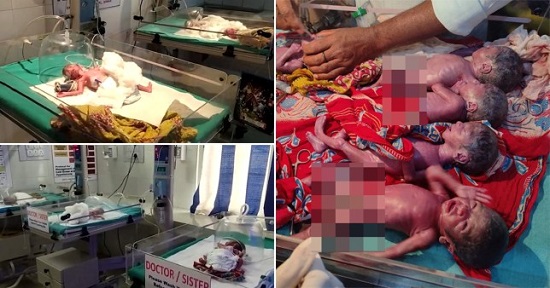 Twin
Now, the Indian woman named Phul and her husband have to learn how to properly raise their six children, so that they are young people capable of building the future of the nation.