Although he was only 8 years old, Anas Al-Nims learned many details about drawing through his mother, and by encouraging him at a very young age and supporting his passion, he became a drawing coach for his peers who are his age or even older than him.
Nora Saber, Anas's mother, said in her talk to "The Seventh Day" about her son's talent that she found in him a tendency to draw fantasy paintings, especially caricatures, which clearly show the features of people, especially celebrities, but in a clear but sarcastic way, and added that he initially used the ordinary pencil until he was able to catch The pen and more precise features are now used as a charcoal pencil.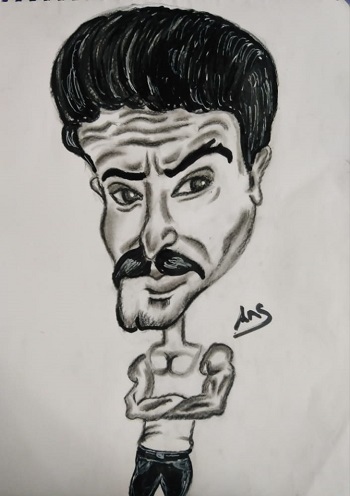 Al-Awadi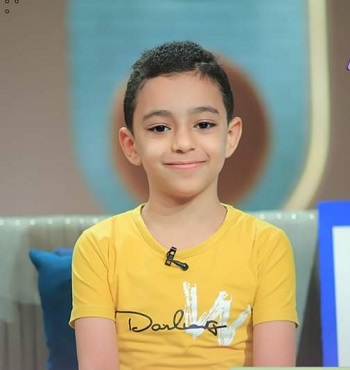 Anas the mongoose
The support of Anas' family, starting with his mother and father, even his teachers, made him search all the time and learn from different schools of painting until he got attached to the school of the international artist Picasso and began to read about him and see his paintings, so Anas's mother, from Damietta Governorate, continued that he won first place at the governorate level in the competition of the ideal mother for the student The Talented for the year 2021, after his drawings won the admiration of many who are interested in talent.
She added that he is currently training his colleagues in one of the cultural centers in Damietta governorate, whether online or by attending directly to the center, and added that her child Anas likes to follow the events and leave his mark on them through the implementation of a painting that expresses it. President Abdel-Fattah El-Sisi drew and artist Samir Ghanem drew on the day of his death, and artist Rajaa Al-Jeddawi drew on the anniversary of her death, as well as artist Dalal Abdel Aziz, and she concluded her speech: "Anas is always aware of everything new and what he and his father do not know or understand, we direct him to him to understand more, and feel the value of what is sell it"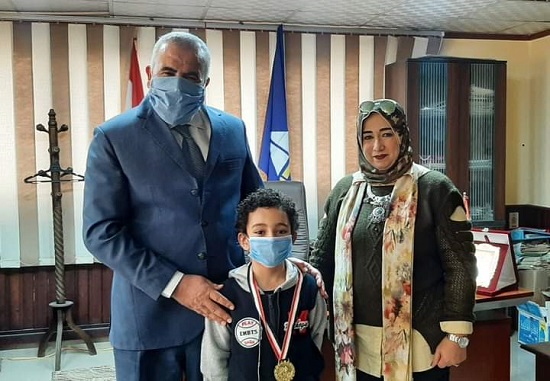 Anas when honoring him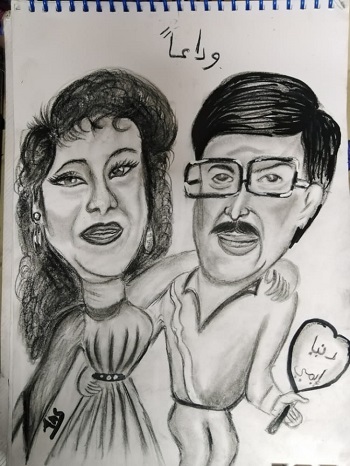 Dalal and Samir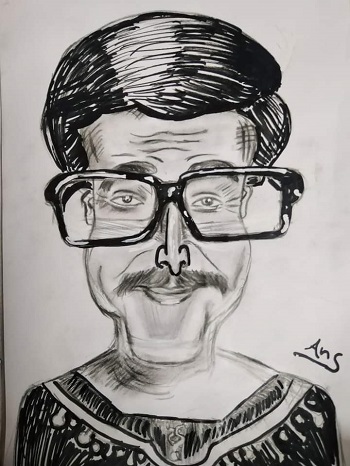 Samir Ghanem
As for Anas, he said that he makes every effort to reach the fame of Picasso, who loves his drawings. He also continued that he loves to draw influential characters for the continuation of their biography, especially with his generation, who may not know these characters, but when they see them in Anas' drawings, they may ask about them and thus their knowledge of them and the events will increase. other.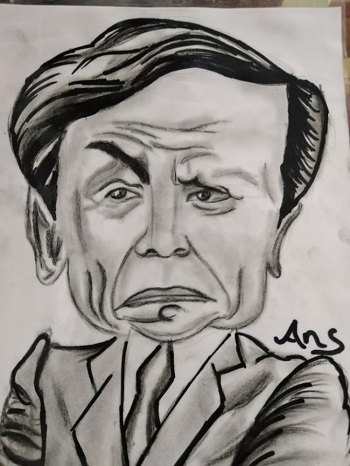 Adel Emam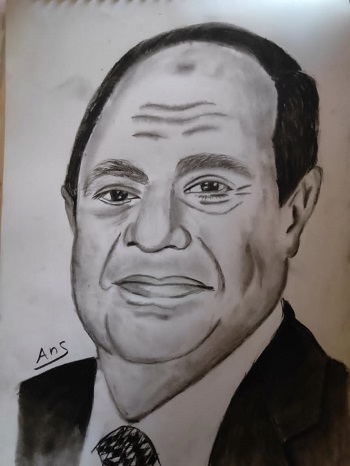 Abdel Fattah Sisi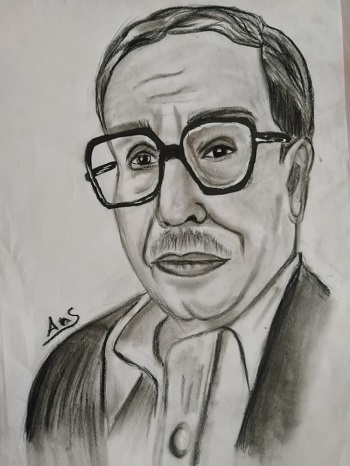 Fouad Al Mohandes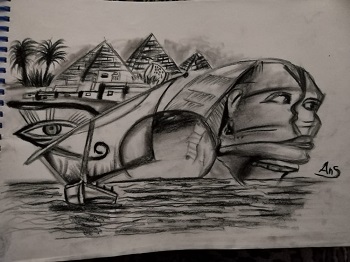 A painting about the pharaonic civilization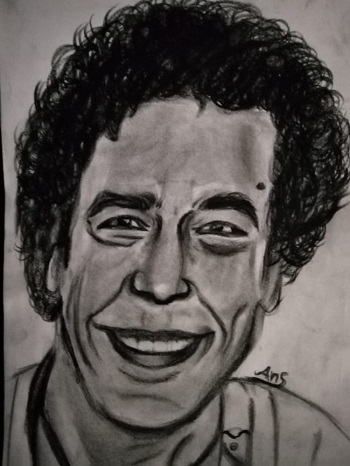 Mohamed Mounir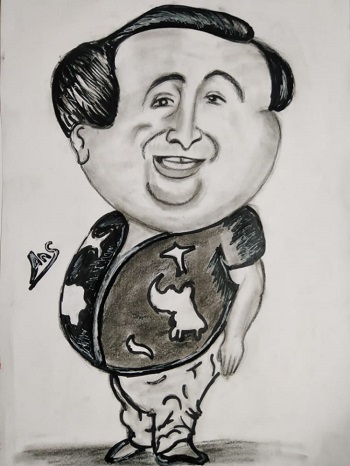 Younes Shalaby