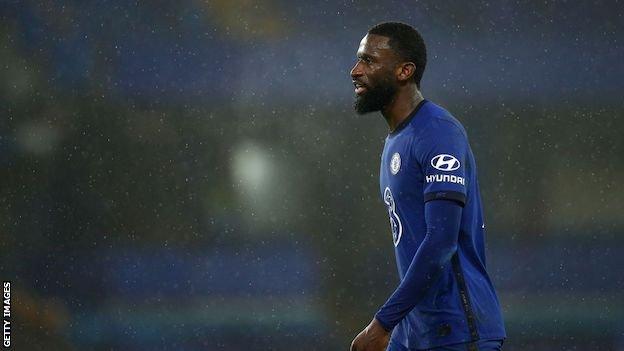 Chelsea defender Antonio Rudiger says he has been subjected to "immense" racist abuse on social media.
The German centre-back, 27, has been blamed by some fans for the sacking of former manager Frank Lampard.
Rudiger told Chelsea's website those claims are "nonsense" and has questioned how much social media companies care about racist abuse.
Manchester United striker Lauren James, 19, also revealed she had been sent racist abuse on Instagram
England international James, the sister of Rudiger's Chelsea team-mate Reece James, who has also been targeted by racist messages, called on the platform to do more to combat racism.
It comes after Manchester United defender Axel Tuanzebe faced more racist abuse on social media.
Tuanzebe came on as a late substitute in Saturday's 3-3 draw with Everton and conceded the free-kick from which the visitors equalised in stoppage time.
The 23-year-old former England Under-21 international was abused on Twitter and Instagram, either directly or through the use of emojis.
In January, United condemned the racist abuse Tuanzebe received after their 2-1 defeat by Sheffield United.
On Sunday, the Football Association released a statement saying it stands by "Lauren James, Axel Tuanzebe and every victim of discrimination in all its forms", adding: "It's time to change."
The FA statement also asked the government to "act quickly" to bring in legislation "so that this abuse has real-life consequences".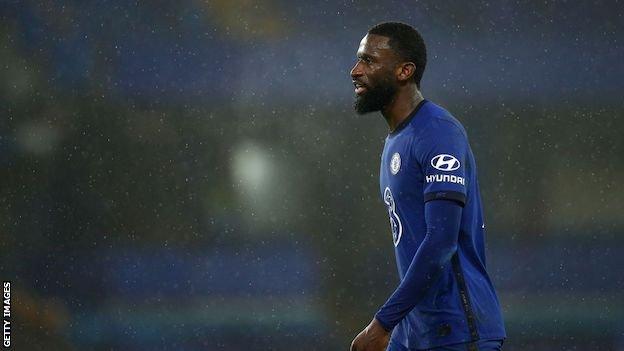 Chelsea are investigating Rudiger's claims and will hand any relevant information to police.
They are also investigating the racial abuse of fellow Chelsea defender James, 21.
After a recent spate of similar incidents, Rudiger said: "To be very honest, I don't know about all these social media things, but I think the more people who make accounts, they make money off it.
"I think they don't really care because, as you know, money has power so the rest doesn't matter.
"It's hard to tell if people will make a change on that."
On claims he played a part in Lampard's sacking in January, he added: "My conscience is clear. I know I did not do all that nonsense. I am open for every new coach, as I was open also for Mr Lampard.
"I cannot control people's emotions but people should be human beings. I didn't post anything but the racial abuse was immense. This makes me stronger because I know who I am and I can look in the mirror and smile.
"Of course if hurts but, in this case, I just block it out because I know I didn't do anything."
Both Facebook, which owns Instagram, and Twitter have said they are committed to eradicating abuse on their platforms.
But the UK government has threatened social media companies with "large fines" which could amount to "billions of pounds" if they fail to tackle abuse.