The presence of papers next to the flame may ignite them and turn them into ash that can never be used again. However, Ibrahim Abu Mubarak, the 19-year-old, used the flames and flames to draw lines that highlight features on a number of portraits of the faces of people and legendary characters on paper in a unique way, after he made A special pen with which he directs the flame of small flames, similar to a "lighter", to define these features and appear completely as if he drew them with a brush or an ink pen.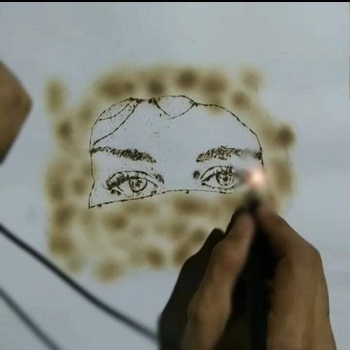 Flame drawing steps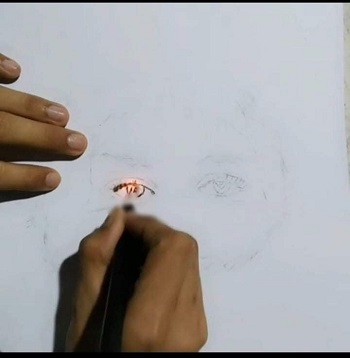 drawing steps
Ibrahim, the son of Matobas Center in Kafr El-Sheikh Governorate, said that he studied Arabic at Mansoura University, but his love for art made him try over the course of two years to reach a new and different form to draw some portraits. A pen with which I draw so that I can draw fire on the place that I specified for the drawing, and I became the first in the Arab world to paint with fire and flames on paper.
He did not learn to draw, but he kept teaching himself until he reached a satisfactory and different level by adapting the flame to implement his drawings, and he added: "I wanted to be different and at the same time I knew that drawing does not need capabilities at all. It means that the least thing in front of me is that I can see a painting from it."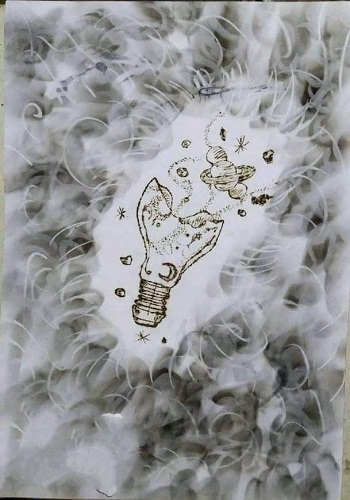 burning on paper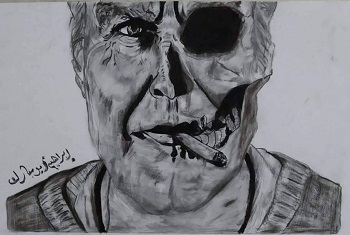 painting
Ibrahim's paintings were not limited to identifying and implementing them with flames only, but also merging fires with more than one method of painting, including sculpture, the formation of paintings on wood panels and pop art, through which many portraits of Egyptian stars and world celebrities were executed.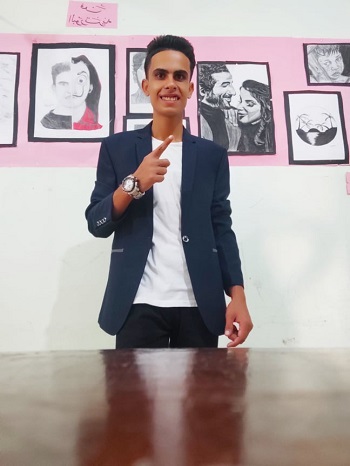 Ibrahim Abu Mubarak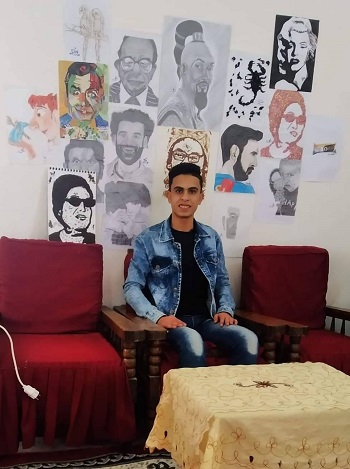 Ibrahim with his paintings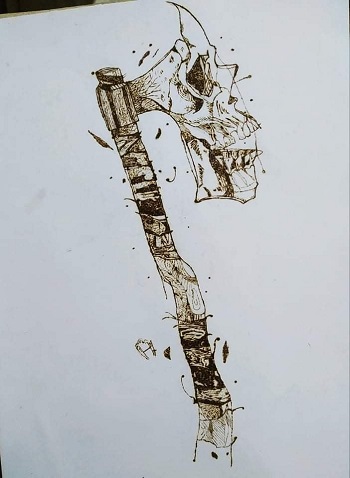 one of the graphics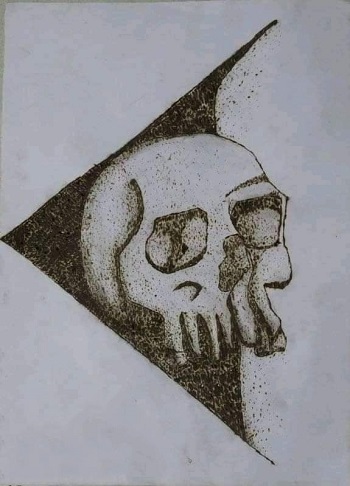 drawing with fire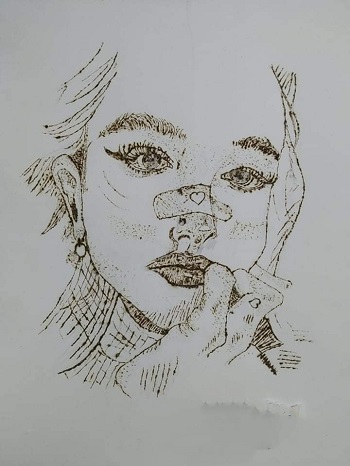 flame painted painting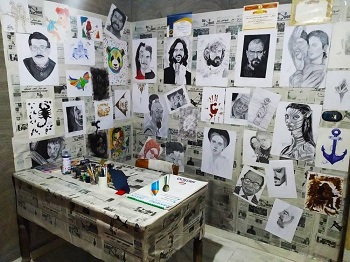 Ibrahim's studio