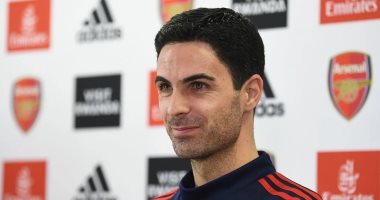 Arsenal's Spanish coach, Mikel Arteta, confirmed that the Gunners must beat its guest Norwich City in the meeting scheduled for tomorrow, Saturday, at the "Emirates" stadium in the fourth round of the English Premier League for the current season.
Arsenal lost all their first three matches in the English Premier League, and their players did not score any goals, to occupy the bottom of the table, with a goal difference from Norwich City, Saturday's competitor, who is 19th and penultimate.
"We will not conduct any training session yet, we are still expecting 3 more players to return, so we expect almost all players to be ready to face Norwich City," Arteta said in the match press conference..
The coach continued, "We have to rest now, we have to get all the players back and win football matches, which is something we are obligated to do."".
Arteta continued:We tried to explain our project and the decisions we made in the past months. We changed 30 players in two years. Now we have to believe in this project and we have to take responsibility for the success of this project.".
On the situation of Maitland-Niels, Arteta said: "Our intention was to keep him in our ranks and I am happy because of his stay, any conversation with the players about their role within the team is private and these matters are resolved privately.".
He concluded:We have a completely different team that we've never heard of, now we have to make things work right, we have to build relationships and get along but we have to do these things quickly."