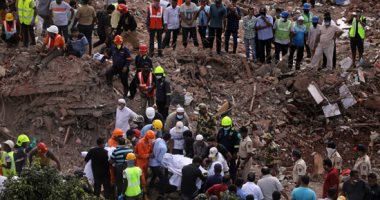 At least 18 people were killed Sunday afternoon while attending a funeral in northern India when a roof under which they were sheltering collapsed from the torrential rain, a police officer said.
Officer Anita C. Mishram said that about 40 mourners gathered under the roof at a cremation site in Ghaziabad when the roof collapsed and were trapped under its rubble.
Rescue workers used police dogs to retrieve the living, who were taken to hospitals, some of them in critical condition. Police officer Ijaj Raja said later that the rescue operations had ended.