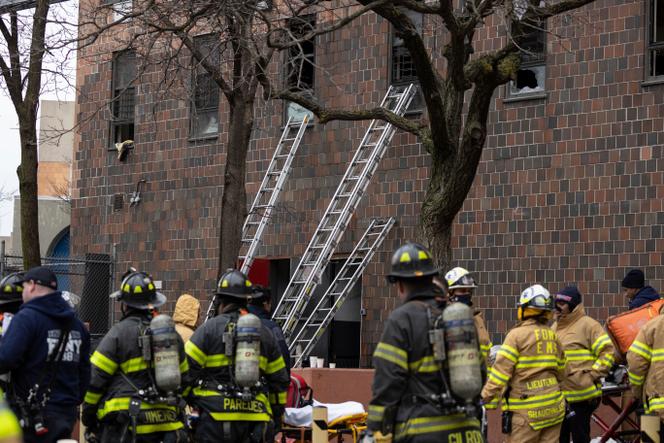 "This is going to be one of the worst fires in our history", said New York City Mayor Eric Adams at the scene of a fire that devastated a building in the Bronx neighborhood. At least 19 people died and 63 injured, according to the mayor's toll. Among the dead are 9 children, according to an anonymous official source, cited by The Associated Press.
The new mayor of New York, a former African-American policeman who took office on 1is January, mentioned a "Real tragedy not just for the Bronx and the city".
Intoxicated by smoke
In footage circulating on social media, huge flames and thick black smoke billowed in the morning from a window of a multi-story building in the Bronx, a huge neighborhood in upstate New York. Most of the victims suffered from smoke poisoning. According to city firefighters, 31 injured were in critical condition.
Approximately 200 FDNY members are operating on scene of a 5-alarm fire at 333 East 181 Street in the Bronx. There… https://t.co/BzdA3eMJMA
Last Wednesday, a terrible fire in an apartment building in Philadelphia killed 12 people, including eight children.