FIRST ON FOX: Several former and current members of the Bureau of Alcohol, Tobacco, Firearms and Explosives (ATF) are sounding the alarm against President Biden's nomination to lead the agency.
Former ATF Director Michael Sullivan, as well as a current ATF member involved in training and a retired ATF deputy director who wished to remain anonymous out of fear of retaliation, expressed concern that Biden's nominee is too political to lead an unbiased agency.
"I am concerned that somebody who has taken such a strong and hostile position against the Second Amendment, as well as gun owners and some of the most popular firearms in the United States, would be viewed as a political leader for an agency that, I think, has worked extremely hard to build the American public confidence in its handling of interpreting both the Gun Control Act and the various regulations around it," Sullivan told Fox News.
The Senate Judiciary Committee is holding a vote on Chipman's nomination to lead the bureau on Thursday morning. Chipman was an ATF special agent for 25 years and currently serves as senior policy adviser to gun-violence prevention group Giffords.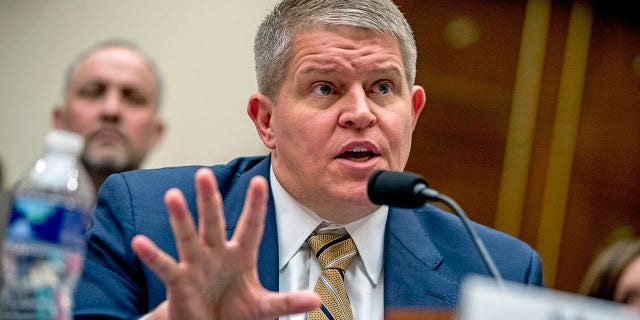 He added that the "vast majority" of American gun owners legally own their weapons and use them lawfully. 
"Those are the ones who would be adversely impacted by … the ability for the [ATF] director and the director's legal team to influence regulatory and enforcement decisions within the agency," Sullivan said.
During his tenure at the ATF, Chipman "disrupted firearms trafficking operations in Virginia that were supplying illegal guns to New York City," and was named special agent in charge of ATF's firearms programs, according to his bio on Giffords' website.
BIDEN ATF PICK DAVID CHIPMAN ALARMS GUN RIGHTS GROUPS
Chipman also received the Attorney General's Award for Outstanding Contributions to Community Partnerships for Public Safety in 2005 for his efforts to combat local violent crime and served on the Firearms Committee of the International Association of Chiefs of Police.
The current ATF member who spoke on the condition of anonymity described Chipman as a "bully" during his time in Detroit.