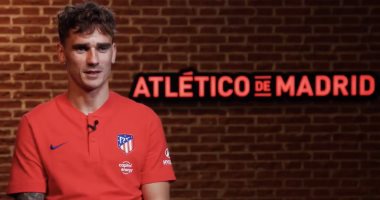 Atletico Madrid defender Stefan Savic confirmed today, Friday, that he is "ready" to play next Sunday's match against Espanyol in the fourth round of the Spanish First Division "La Liga", after recovering from an ankle injury, noting that Antoine Griezmann "will bring many joys." To the fans and the team" this season.
Savic said: "We are very happy to have Antoine Griezmann, we know each other, I have known him since day one here. He is a humble boy, he wants to work and help the team, he showed this in his first era here and I am sure he will bring many joys to the Atletico Madrid fans. And here we are as a team."
Savic added: "With the arrival of Antoine Griezmann we will have more options in the front line. Of course Griezmann, Luis Suarez and Joao Felix can play together. We can change the way the team plays."
Savic also stated that he is "ready" to play in Sunday's match, as he showed in the morning training session held by Atletico Madrid today, Friday.
When asked whether Atlético Madrid was a candidate to retain the La Liga title, he replied: "We won the title last season, but we started a new season and it is still too early to talk about the candidates because we played only three matches. After playing 25 or 30 matches, we can talk about who is a candidate and who is not to crown the title. Because there is still a lot to do."
Savic concluded his statements by saying: "This is my seventh season with Atletico. At my age and the time I spent here, I feel that I am important with the team. And who holds the captaincy is less important. The most important thing is that we are all together and that we do not deviate from our line of work that unites us so far."