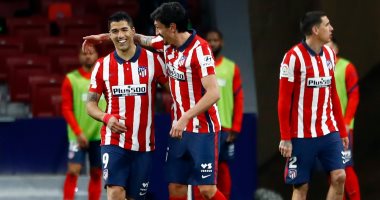 Atletico Madrid will host a heavy guest on Getafe at 7:30 pm today, Tuesday, in the opening matches of the sixth round of the Spanish League competition at the "Alfonso Perez" stadium.
Atlético Madrid occupies the second place in the Spanish League standings with 1 point, two points behind leaders Real Madrid with 13 points, while Getafe comes in 19th place without a balance of points.
The Atletico Madrid team is playing Getafe with the desire to win, especially after stumbling against Athletic Bilbao with a frustrating negative draw for the fans and fans of Atleti, the Spanish champion last season 2020-2021.
Atletico Madrid missed two valuable points against Bilbao in the defense of the Spanish League title this season 2021-2022.
The Argentine coach, Diego Simeone, is looking forward to overcoming the frustrating beginnings obstacle that always keeps Roji Blancos from the top, which makes it difficult to compete for the title at the end of the La Liga campaign, which happened last season, but he succeeded in snatching the title after a fierce struggle with Real Madrid. .
Atleti also made an unsuccessful start in the Champions League this season, after falling in a goalless draw against Porto, opening the Champions League campaign this season.
What makes it difficult for Atletico Madrid against Getafe is that the latter seeks to escape from the bottom of the Spanish league standings, after receiving 5 consecutive defeats in the tournament so far.