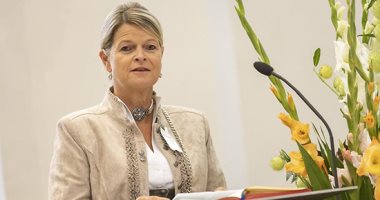 Austrian Defense Minister Claudia Tanner announced that trained armed forces dogs are now able to identify emerging coronavirus patients using their sense of smell.
Tanner said, at a press conference, that Austrian armed forces dogs can recognize with their strong noses whether a person is infected with the Corona virus or not by smelling the smell of the mouth and nose mask used.
The minister added that with the beginning of the new year 2021, it will be possible to use dogs to detect the Corona virus instead of conducting routine tests at Vienna Airport.
The minister explained that the trained dog can examine 250 samples in ten minutes and does not contribute to the transmission of infection, considering that Austria occupies an international leading position in this development.