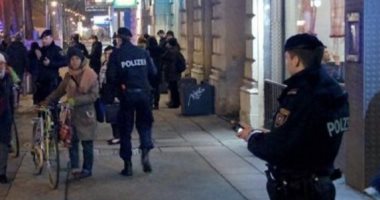 Austrian police arrested today, Tuesday, three young Syrians accused in the riots that occurred on New Year's Eve, in addition to nine other young men who were arrested at the scene of the accident immediately after the riots.
Austrian police sources said – in media statements – that the police are still searching for about 30 rioters who destroyed storefronts and attacked the police with fireworks. So far, a total of 12 suspects have been arrested and investigated.
The sources added that when the police intervened, they were attacked by those accused, and the fireworks that were used against the police officers had a huge explosive power, and they used garbage bins to cause massive explosions.