Autumn has begun geographically, and sinus infections are one of the most popular health problems this season. Many sinus infections can go away on their own without using antibiotics if you have a sinus infection. There are many home remedies you can try for relief. According to a report by the Times of India.
What is a sinus infection?


Sinusitis is the medical term for inflammation of the sinus cavities in your cheeks, behind your forehead, and on either side of your nose. Inflammation traps mucus within your sinuses, preventing the normal flow from the back of your throat to your stomach..
When this is caused by bacteria or viruses, it is called a sinus infection. However, sinusitis can also be caused by chronic allergies or adenoids..
Common symptoms of a sinus infection include:

Pain and pressure around your forehead, eyes, nose, and cheeks
thick nasal secretions
Decreased sense of smell and taste
More severe symptoms can include:

:

Fever over 101 degrees Fahrenheit
eye swelling
Vomiting and nausea
If you are experiencing these severe symptoms, you should seek medical attention. If your symptoms are not severe, the following home remedies may be all you need to relieve the pain and pressure caused by sinusitis..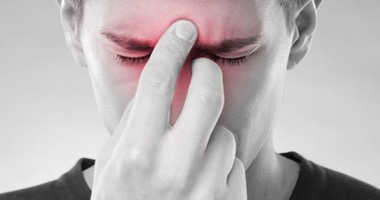 1. Try warm compresses
Placing a warm, wet washcloth over your nose, cheeks, and eyes may help relieve sinus pain by opening the nasal passages and loosening mucus. You can try to do this for up to 20 minutes at a time as needed..
2. Use humidifiers
Humidifiers add moisture to the air, which can help reduce inflammation and open up the nasal passages. For a humidifier to be most effective, it should be placed as close to you as possible in the same room so that it can deliver moisture into the nasal cavity.
3. Inhale the steam


Similar to a humidifier, inhaling hot, moist steam can help open nasal passages and relieve pain and pressure. You can inhale direct steam or try some herbs with thyme, basil, and eucalyptus to promote symptom relief..